Australian wealth management firm Crestone was acquired by LGT – the largest family-owned private banking and asset management group in the world.
Our challenge was to both announce the combined firm in a turbulent market and secure record new funds under management with the same campaign.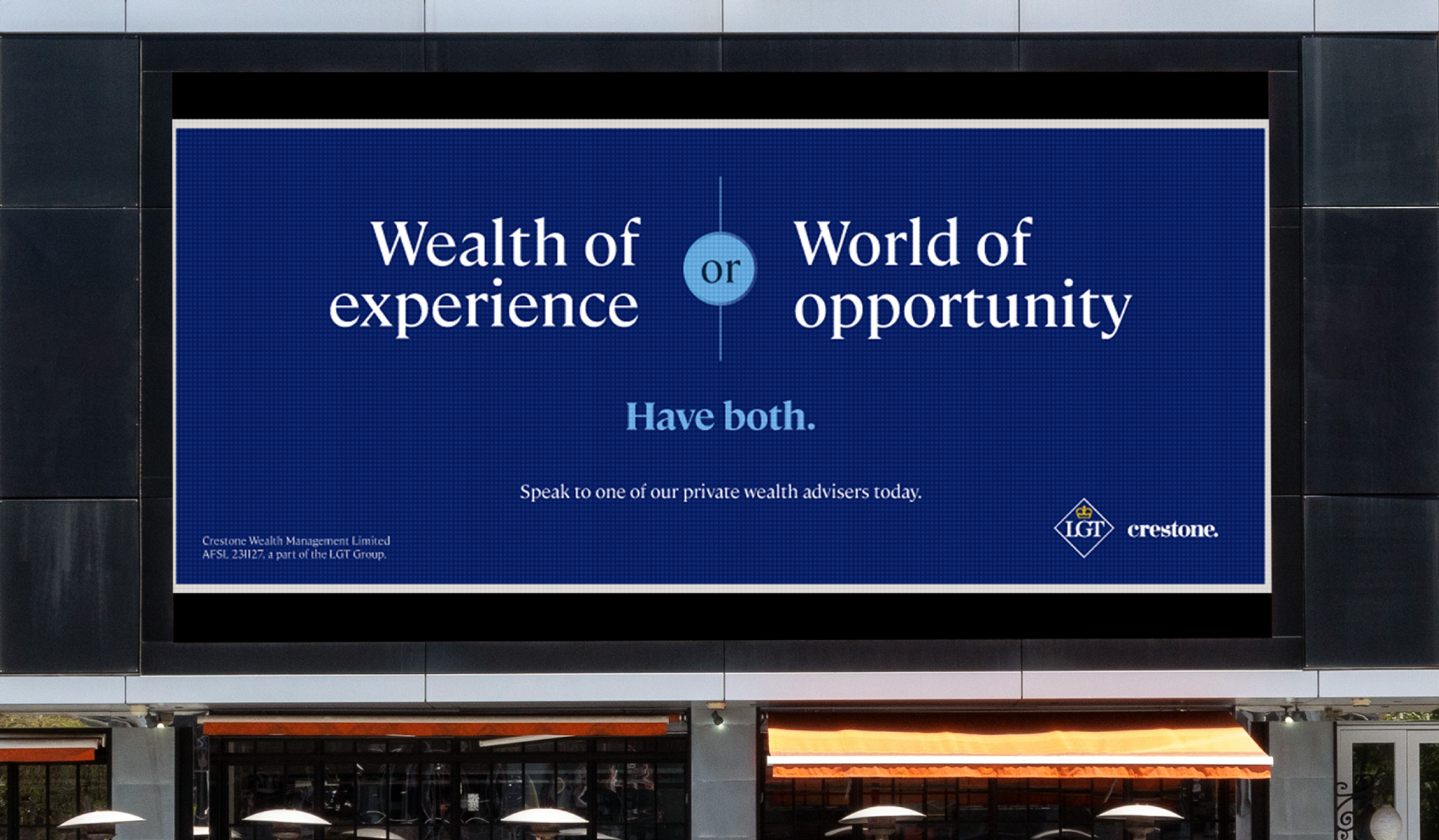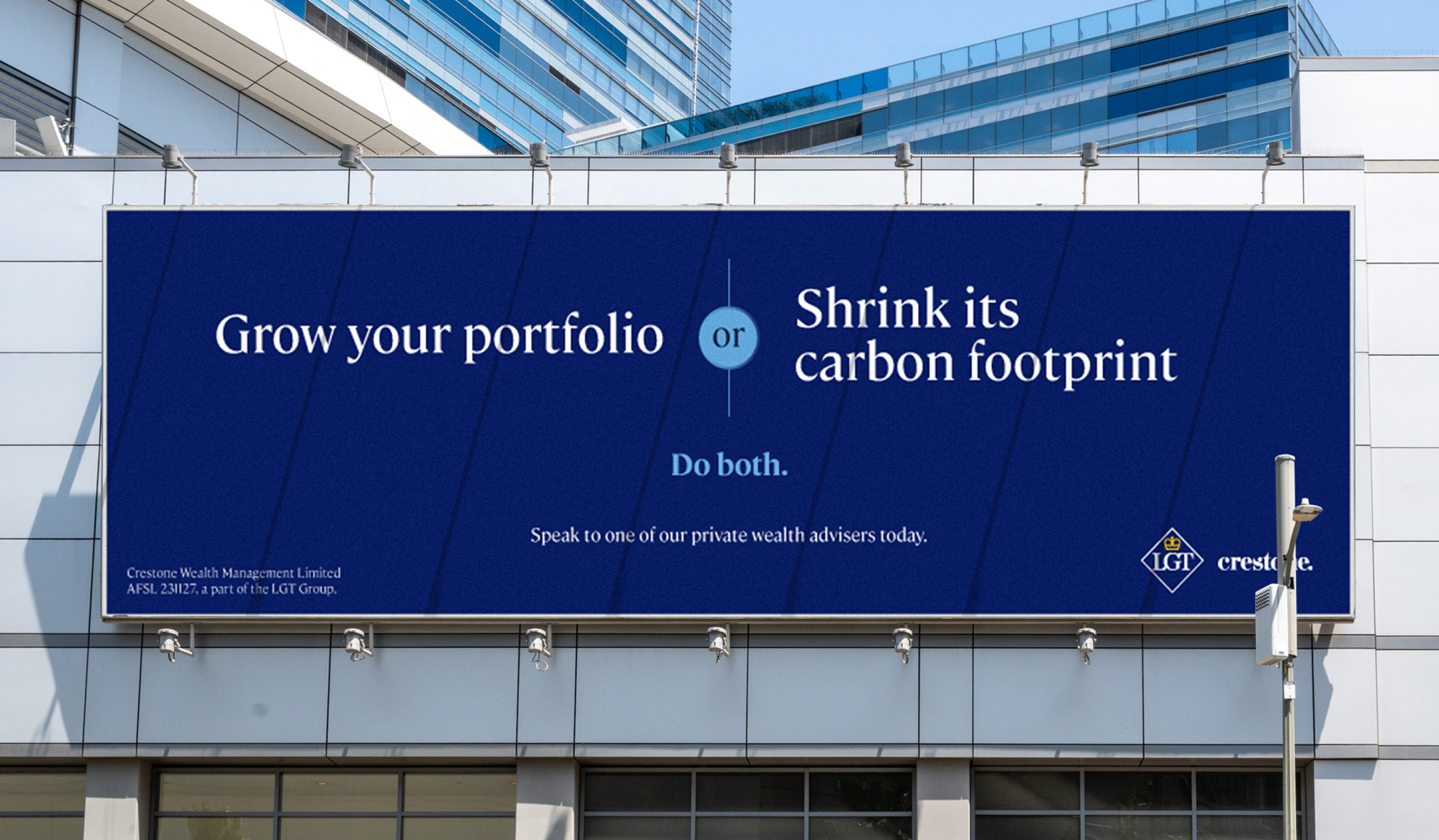 Wealthy Australians have two choices when it comes to managing their money. They can choose an institution that promises to open up opportunities but invariably you're one of many and receive generic service.
Or they can choose a boutique who rival the institutions on personal service and 'independent' advice but can't access the best opportunities because they don't have the size or scale.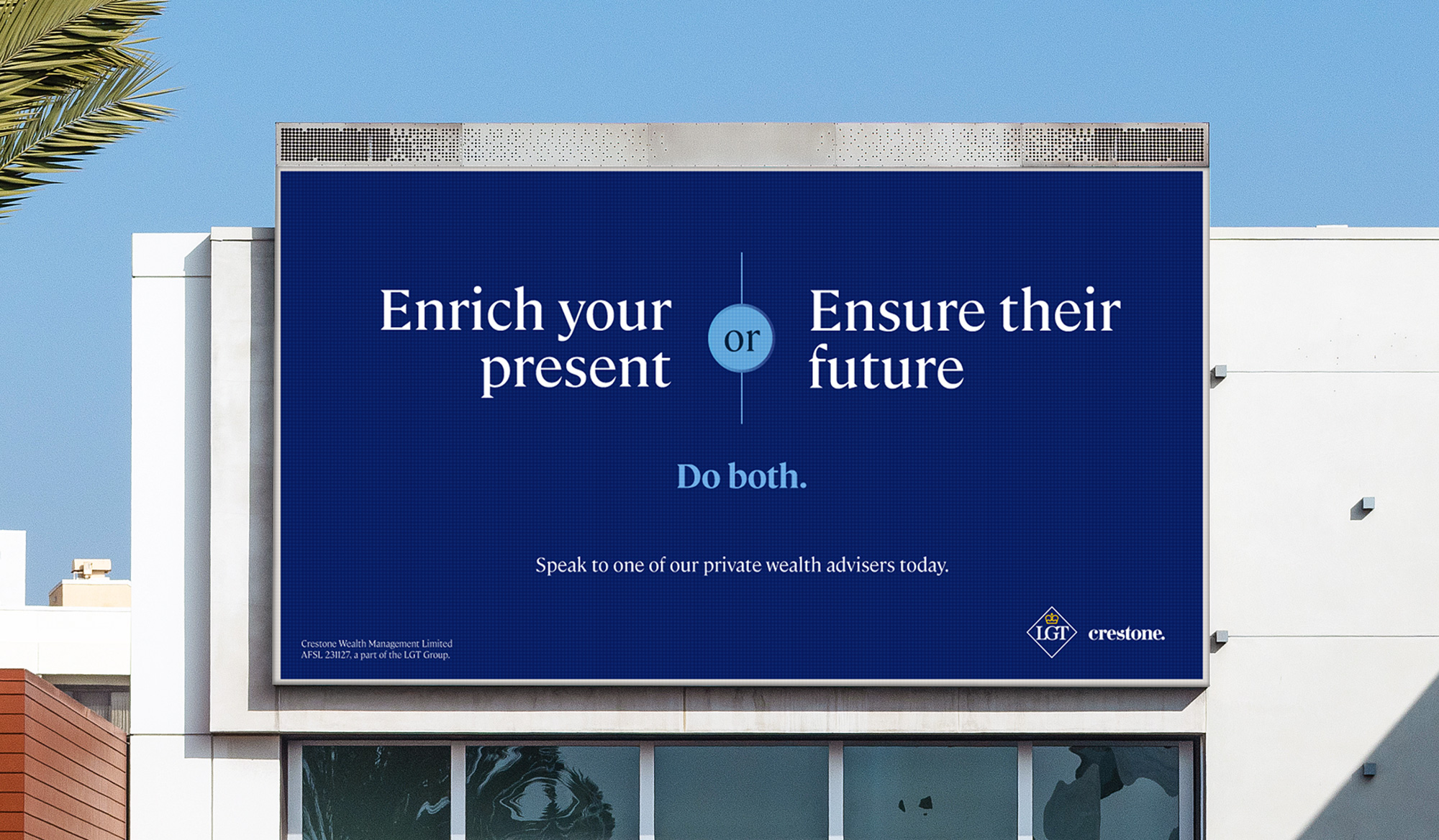 We highlighted LGT Crestone's ability to offer the best of both worlds.
An unmatched combination of personal, local client service and access to best of breed, global investment opportunities to unlock the true value of wealth.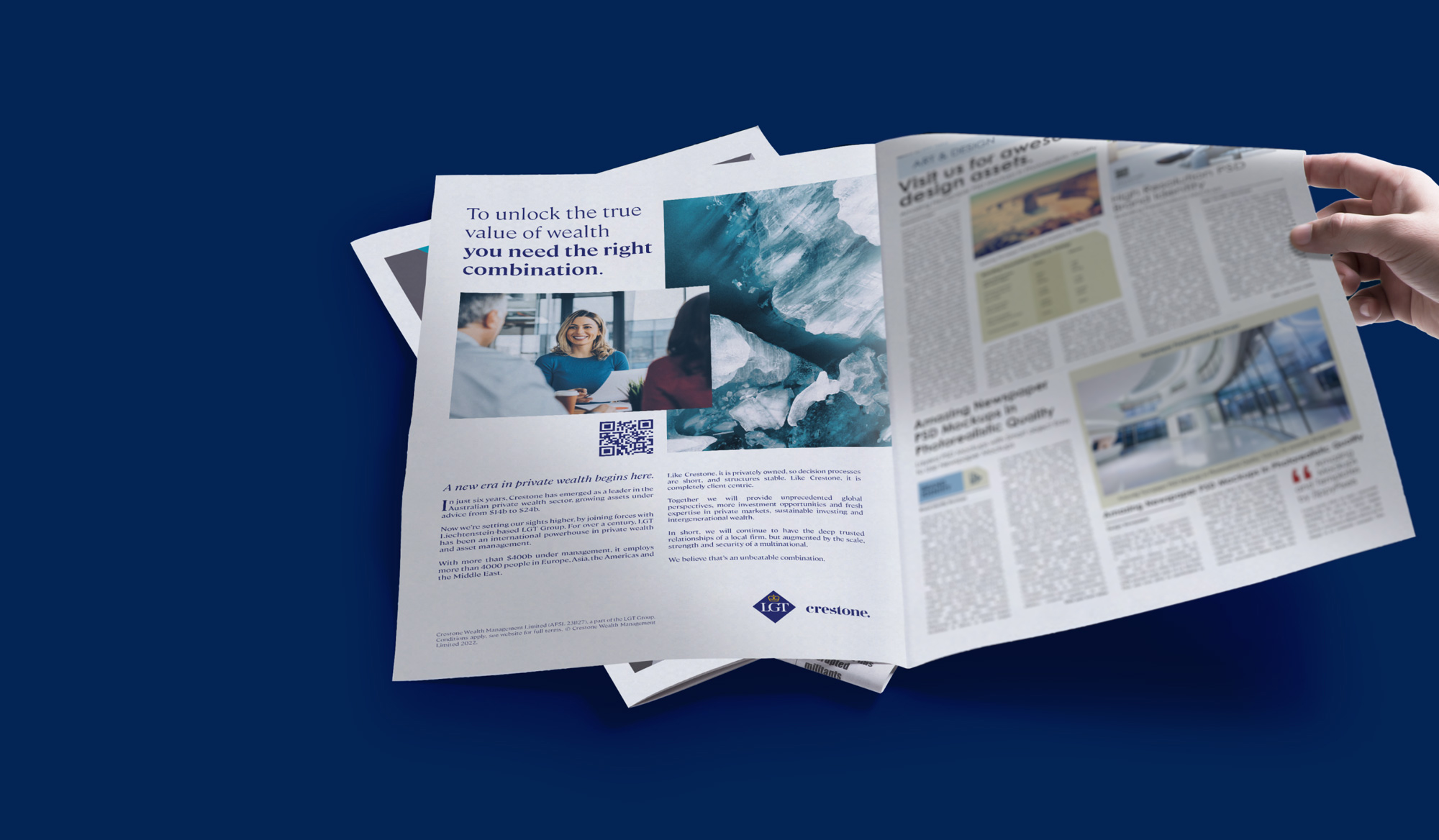 We took over some of the most premium publications in Australia, from the AFR to SMH and the Australian.  LGT Crestone was on the front page of every major newspaper in Australia.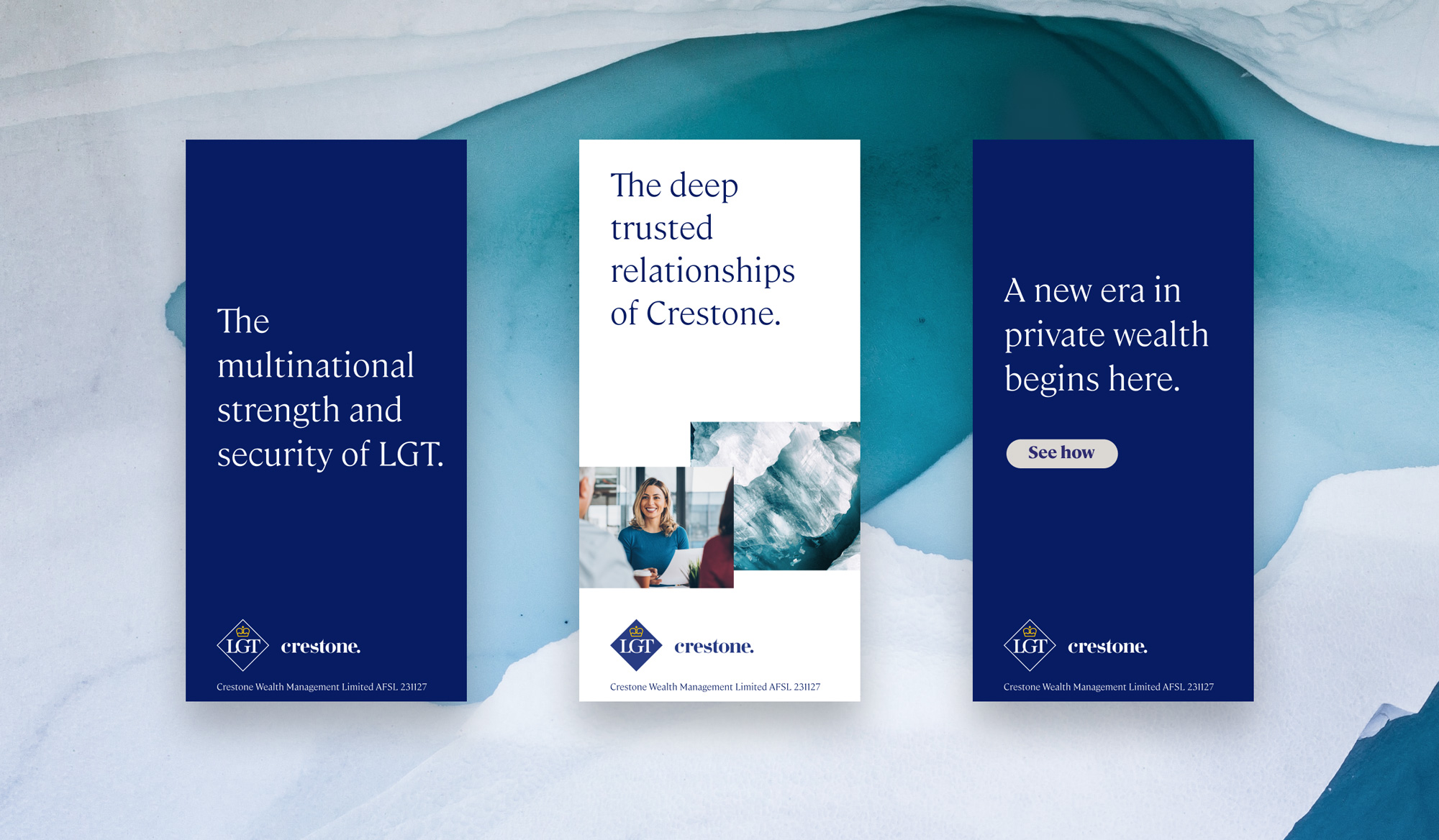 We geo-targeted wealthy Australians through OOH placements using postcodes, radio spots based on listening habits, high-impact digital takeovers on the news websites they frequent, targeted pre-rolls on Youtube, job title targeting on LinkedIn, and through our partnership with Ausbiz.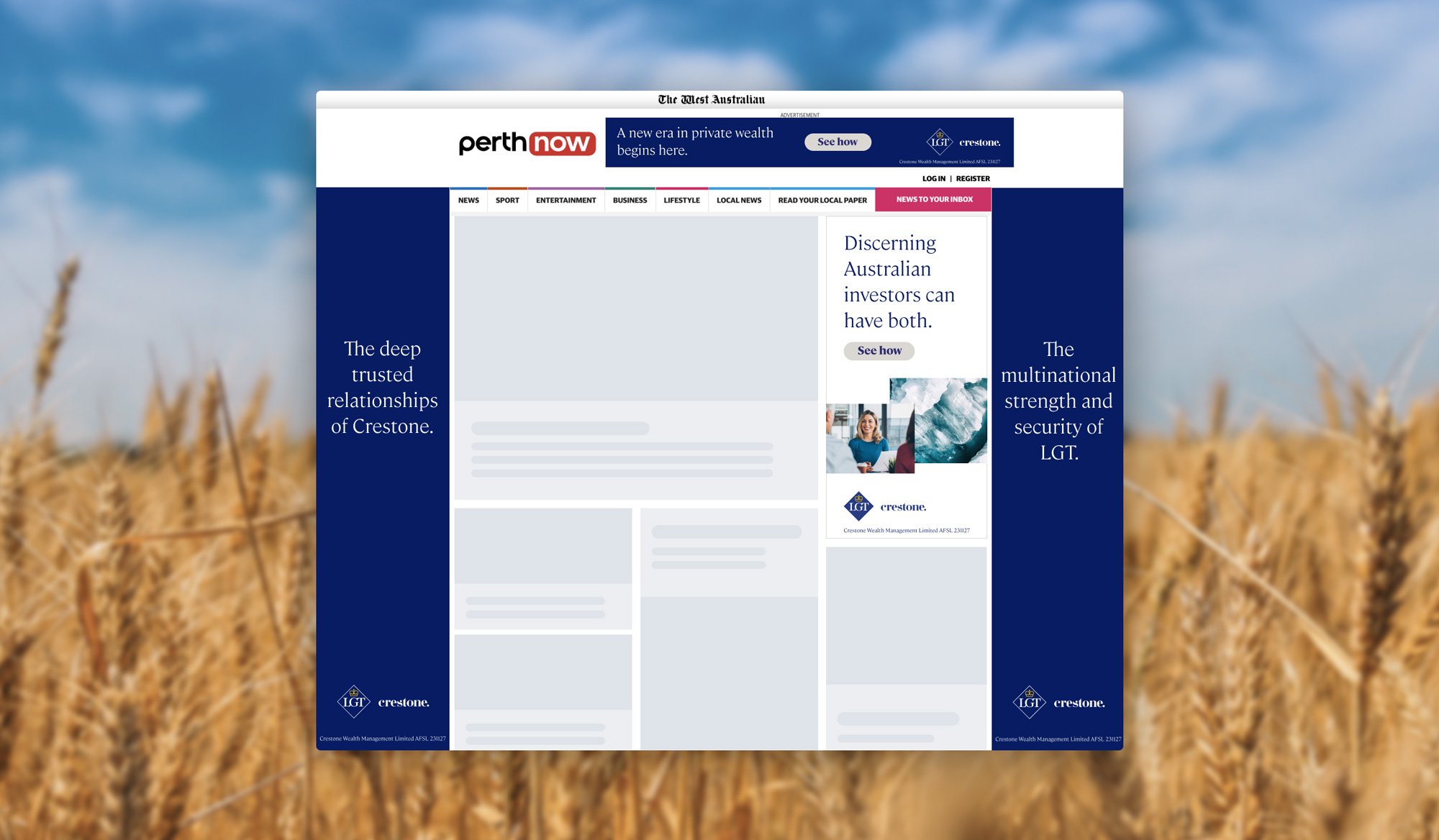 The campaign delivered an ROI of 8.8x  (accounting for average client tenure) in under four months.
Exceeding our acquisition target by 264%
Not only did we see an increase in the overall amount of clients, but the average value of the clients increased too.
BRAND AWARENESS & ENGAGEMENT
Our goal was to grow brand awareness from 2.5% for Crestone to 5% for the newly merged entity.
We secured 7% brand awareness in our target audience - in only 29 days.
Website traffic also uplifted an impressive 70%. But more importantly, we saw a significant uplift in tangible leads (93%) as well as uplift in the conversion rate from 3% to 26%.
Our campaign messages resonated with the audience.
Trust in wealth management brands was reportedly decreasing industry wide. Our campaign culminated in LGT Crestone being 70% more likely to be associated as trustworthy, 50% more likely than the rest of the category to be associated with personalised service, and 90% more likely to be associated with being socially responsible.
exceeded acquisition target