IBM: Ride for a Cure
Role
Digital
Data Visualisation
Strategy
Awards
2022 AGDA Finalist – Infographic & Data Visualisation
We brought the IBM and Westpac riding team together using Data and 3D printing.
The Westpac Ride for a Cure is a cycling charity event dedicated to fundraising for cancer research. IBM was participating alongside its partners and wanted an innovative way to recognise their efforts as a team.
Inspired by the three-day event, we combined individual race data to create 'Better United'. A multi-dimensional 3D printed sculpture visualising the combined achievement of the riders.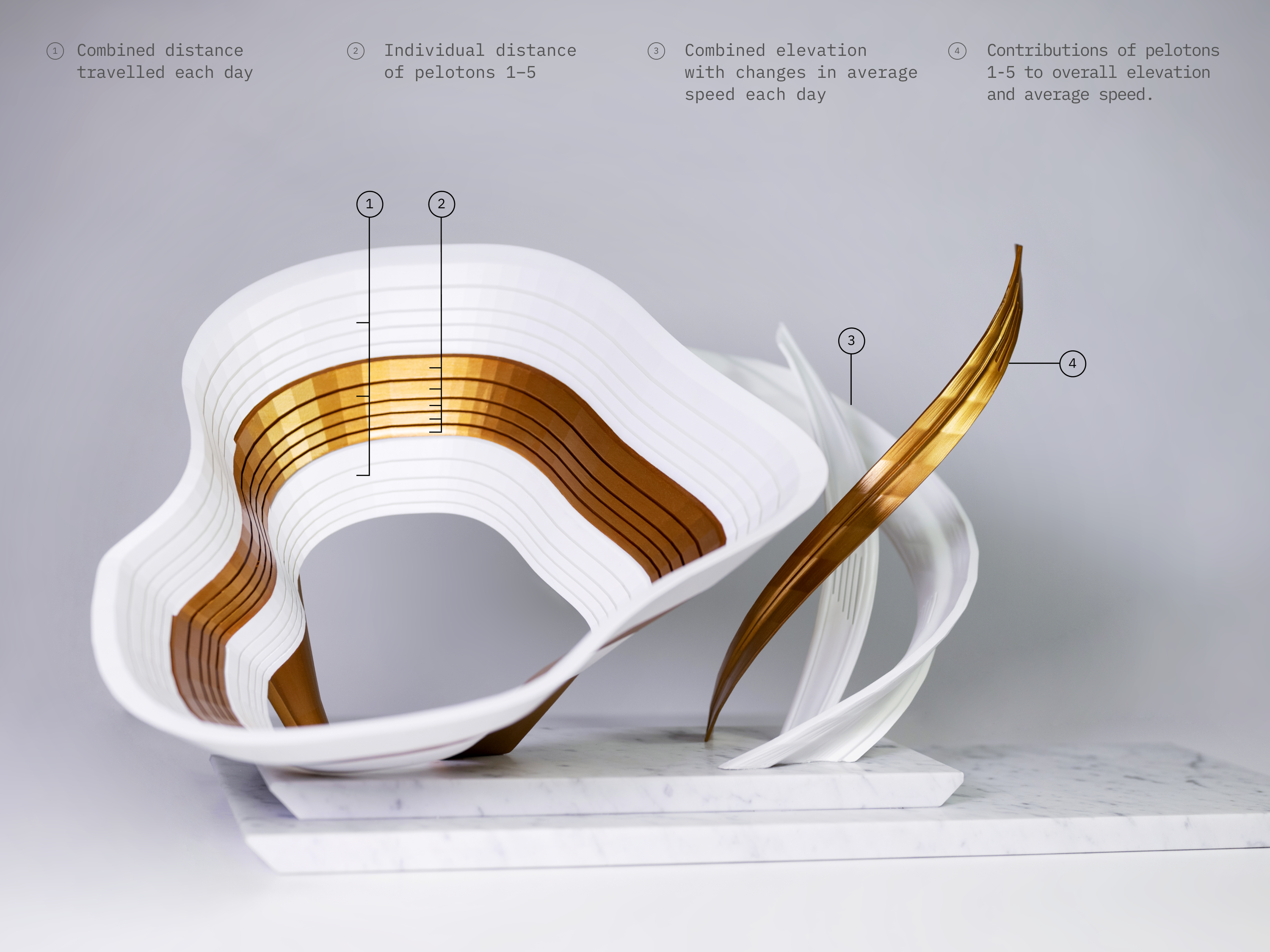 To bring this to life, we partnered with artist, Andrew Yip. Race data from 46 riders was used in a 3D modeling engine to create, then print the sculpture using SLA and finish in a matte resin before assembly.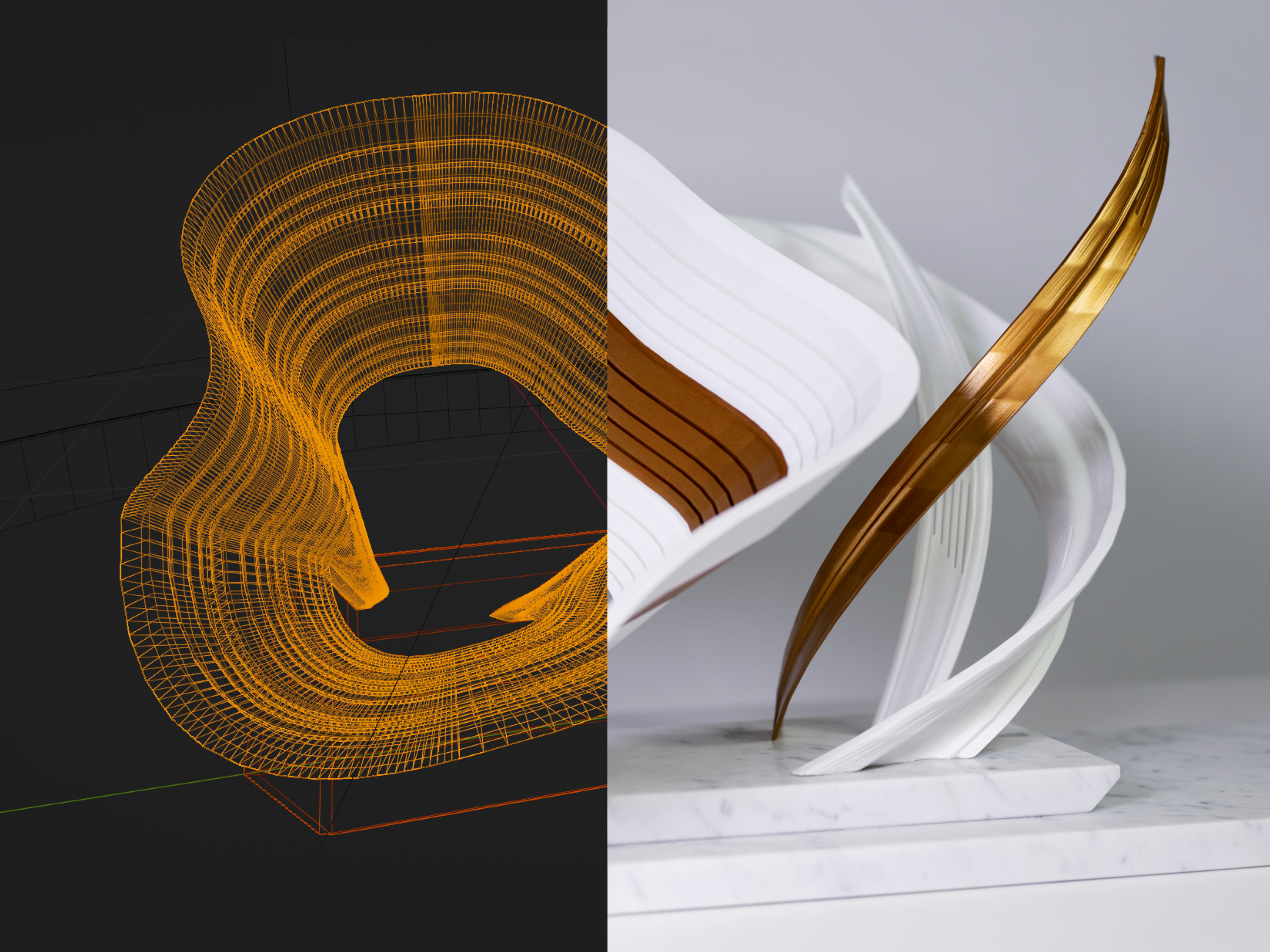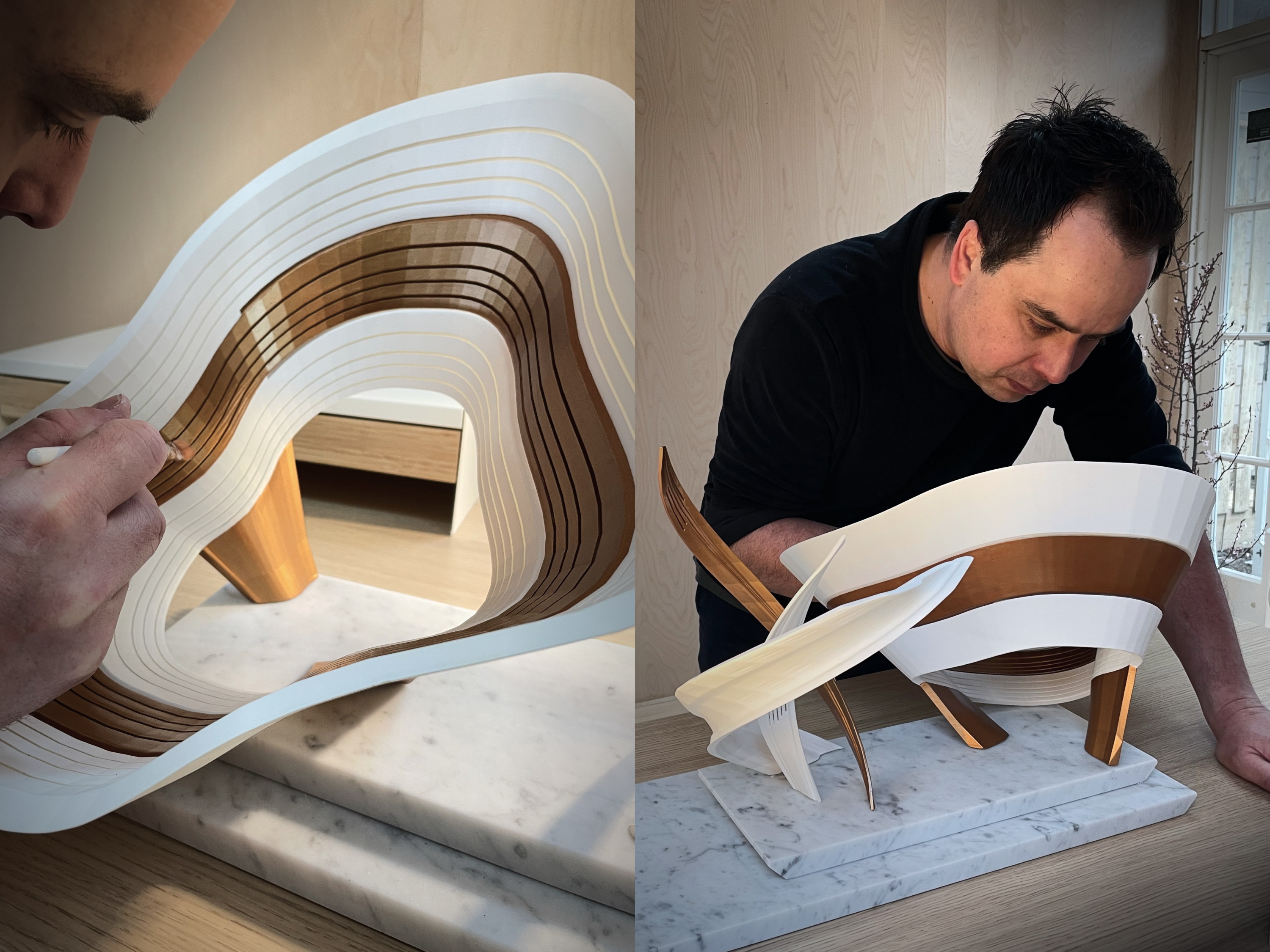 The main structure represents the distances travelled across the event, with contributions of each team etched within the design. Smaller motifs were organically formed using AI according to elevation and average speed data.