Cricket for Climate
Client
Cricket for Climate
Driving climate action through cricket
Our planet is facing a climate emergency. And so is the game of cricket. With heatwaves of up to 50°C predicted in Sydney and Melbourne by 2040 – making it impossible to play the sport Australia loves – we helped the new not-for-profit Cricket for Climate drive everyone to action.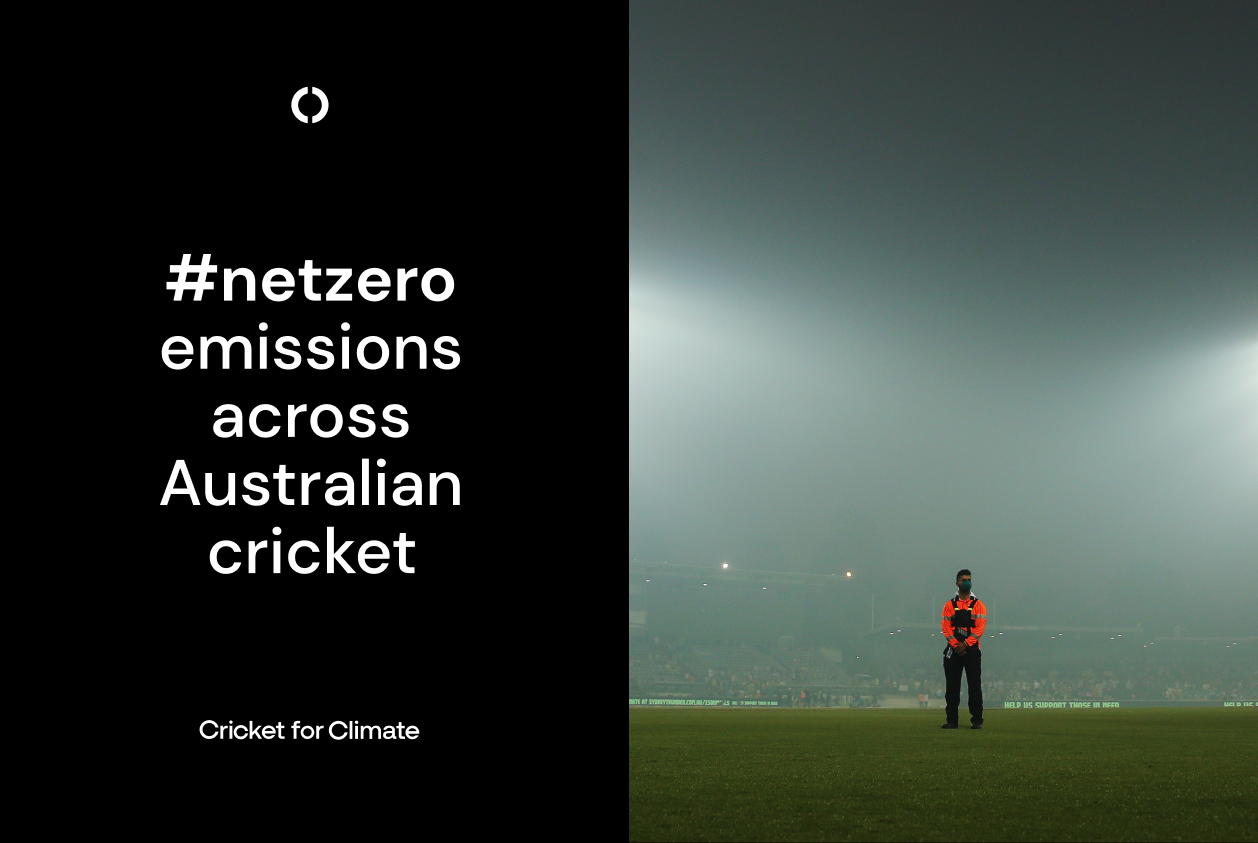 Taking cricket to net zero
Founded by Australia's Test cricket captain Pat Cummins, Cricket for Climate set the audacious launch goal of making the sport carbon neutral nationwide. With such a bold yet important message to share, they needed the branding to cut through.
Our logo used the letter C and its mirror image to simultaneously represent the Cricket for Climate name and its net zero target, proudly putting the mission front and centre every time an audience sees it.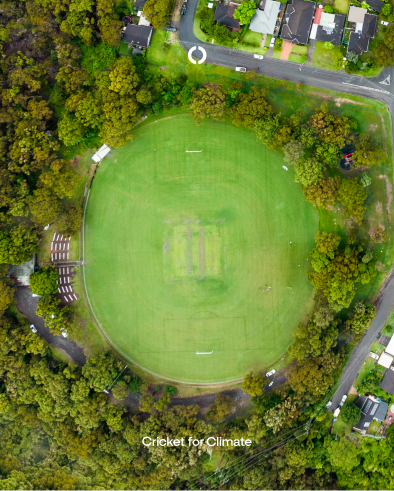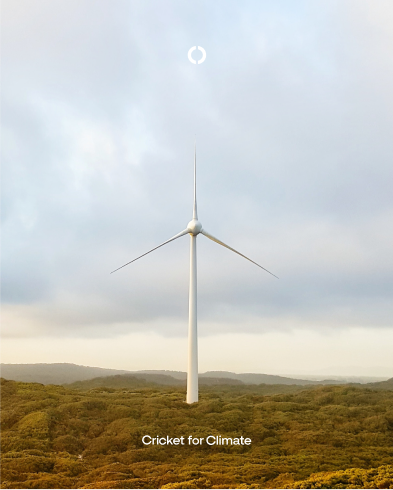 Inspired by our surroundings
Taking cues from weather and heat maps, we designed a gradient mesh around the sun and shifting climate (gold), the cricket pitch and the environment (green), and the earth and clear skies (blue).
This flexible and modern design system formed the basis of social ads, presentation decks, physical merch and more.
When prominent people use their platform for good, they're often shot down with "stick to what you know". So Cricket for Climate's website did just that. We articulated Pat Cummins' passion for his family, his home country, and the sport of cricket – supported by research on carbon emissions and rising temperatures – to prove his credentials as a leader for this cause.