Selling the Big Bash League experience
Post pandemic, it's been more difficult to get people to attend live events.
We needed to convince Australians that the BBL's unique sports-entertainment experience enlivens all the senses.
It's non-stop action, excitement and drama. The buzz of the crowd.
Colours of the teams. Skill of the players. Immersive spectacle.
High octane cricket. Fireworks.
These all stir human emotion – the vibrancy of life.
'Feel Alive' brings the very best of Big Bash to life.
We created over 1,500+ assets across TV, Radio, Out of Home, Digital, Social and Print, with a nationwide reach.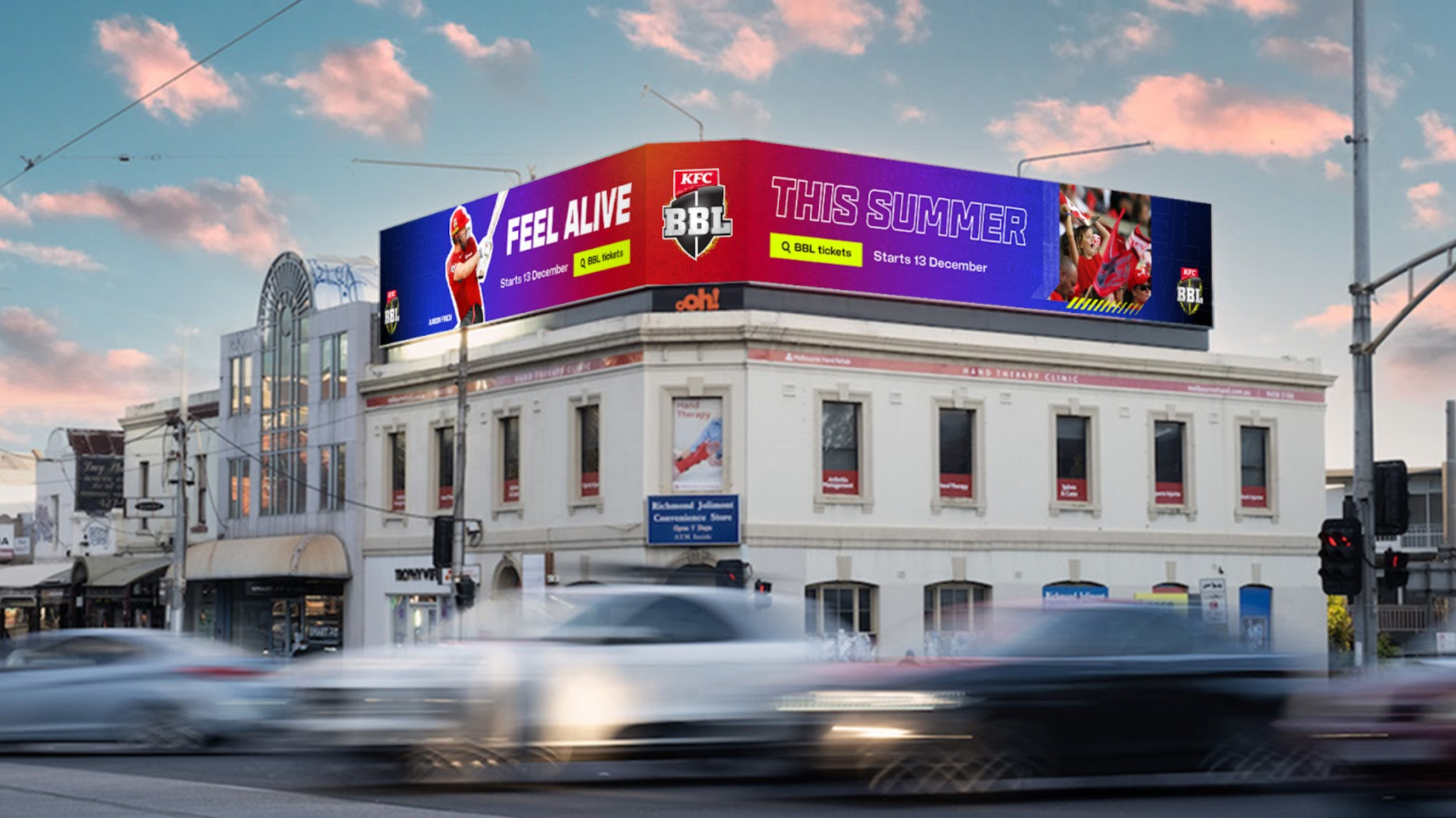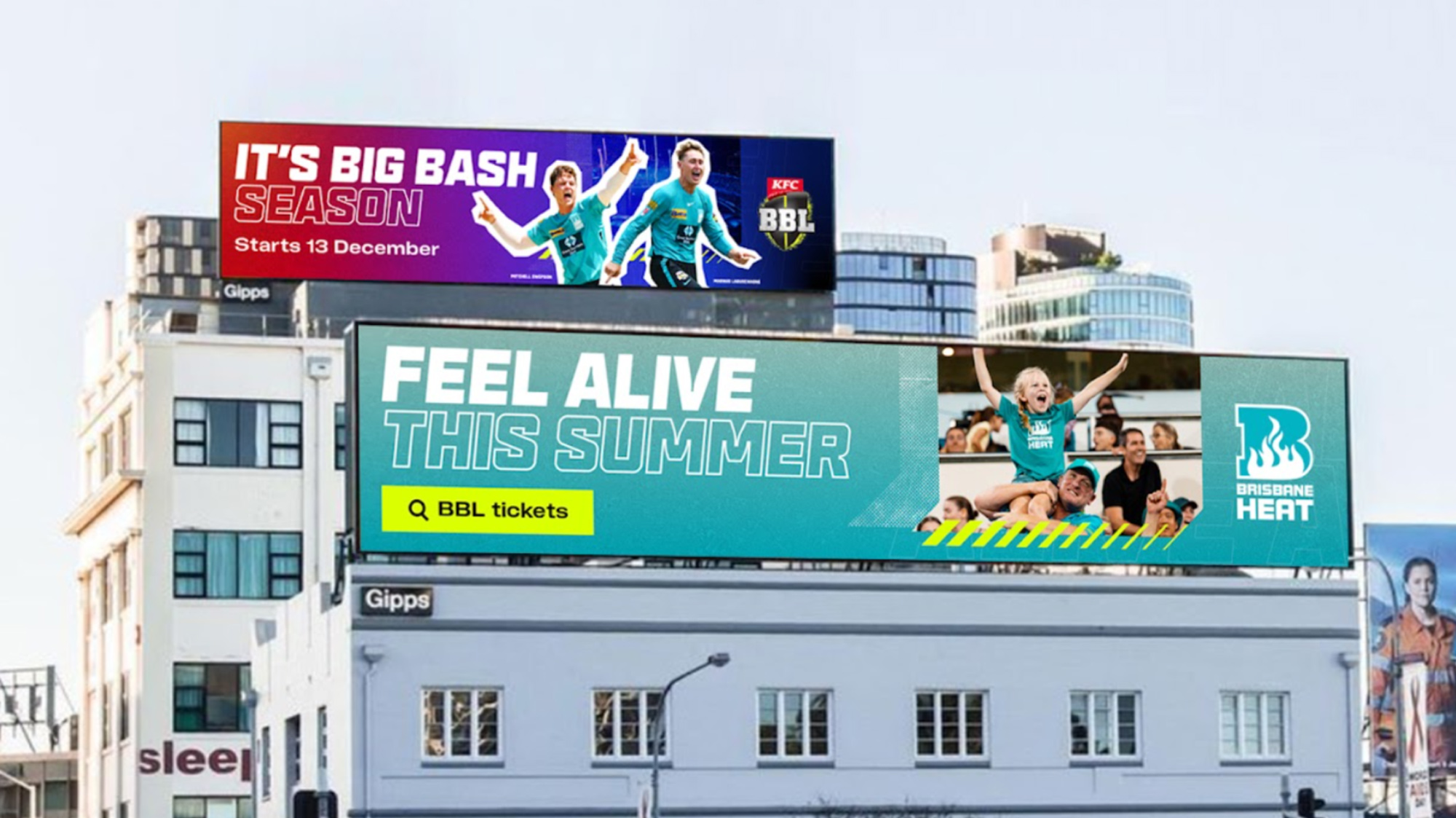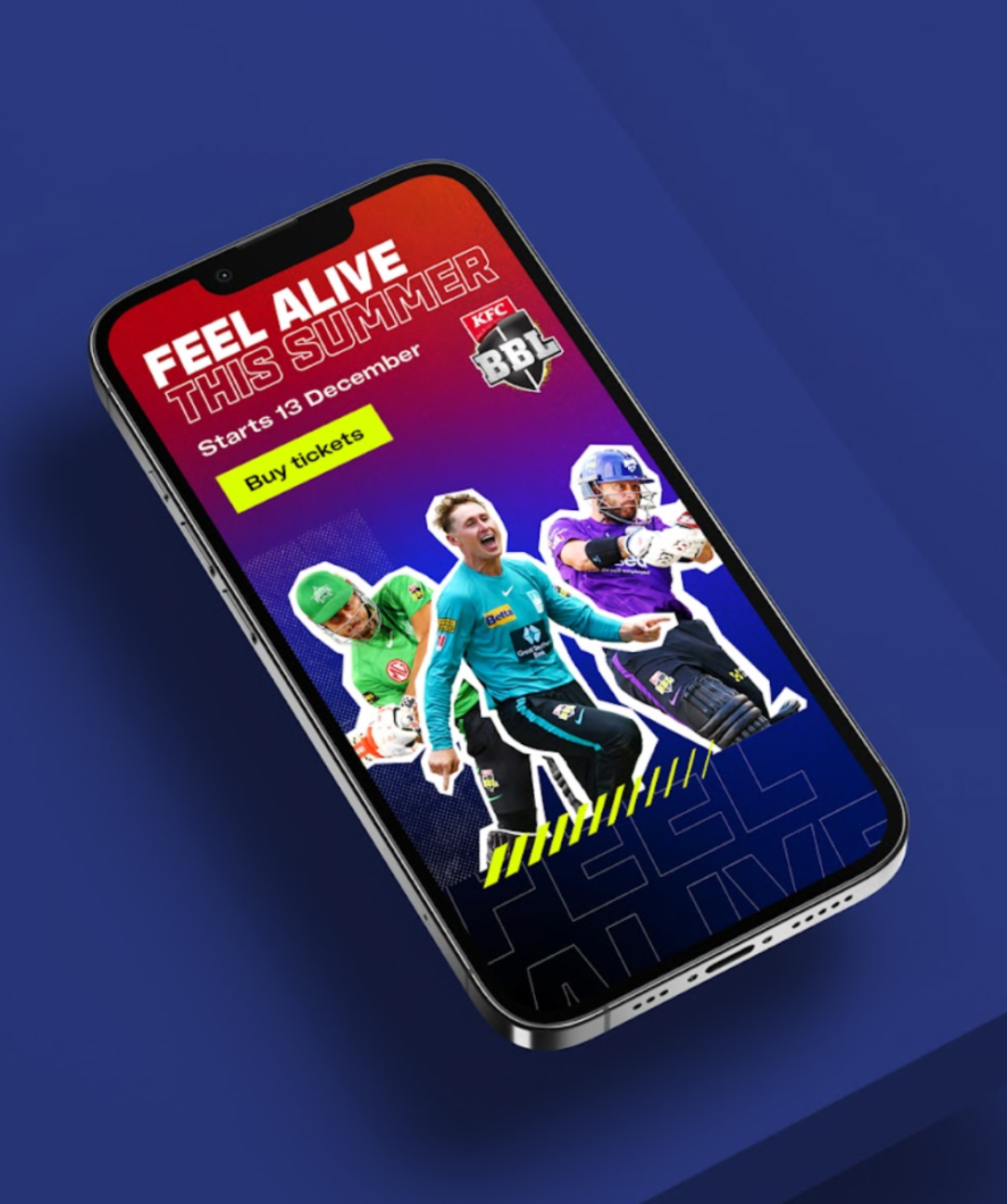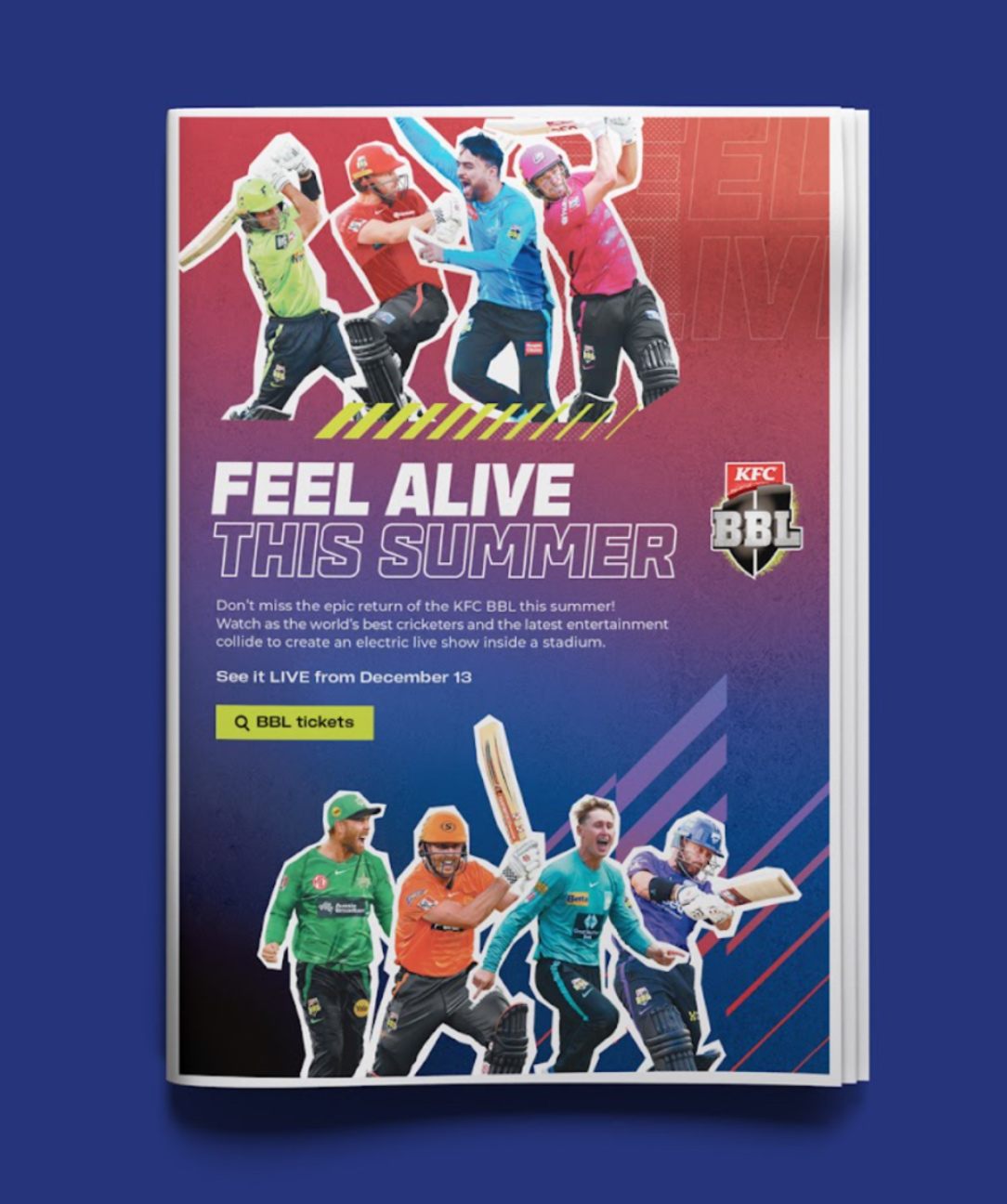 Our influencers created content during the season, gaining 3.8 million views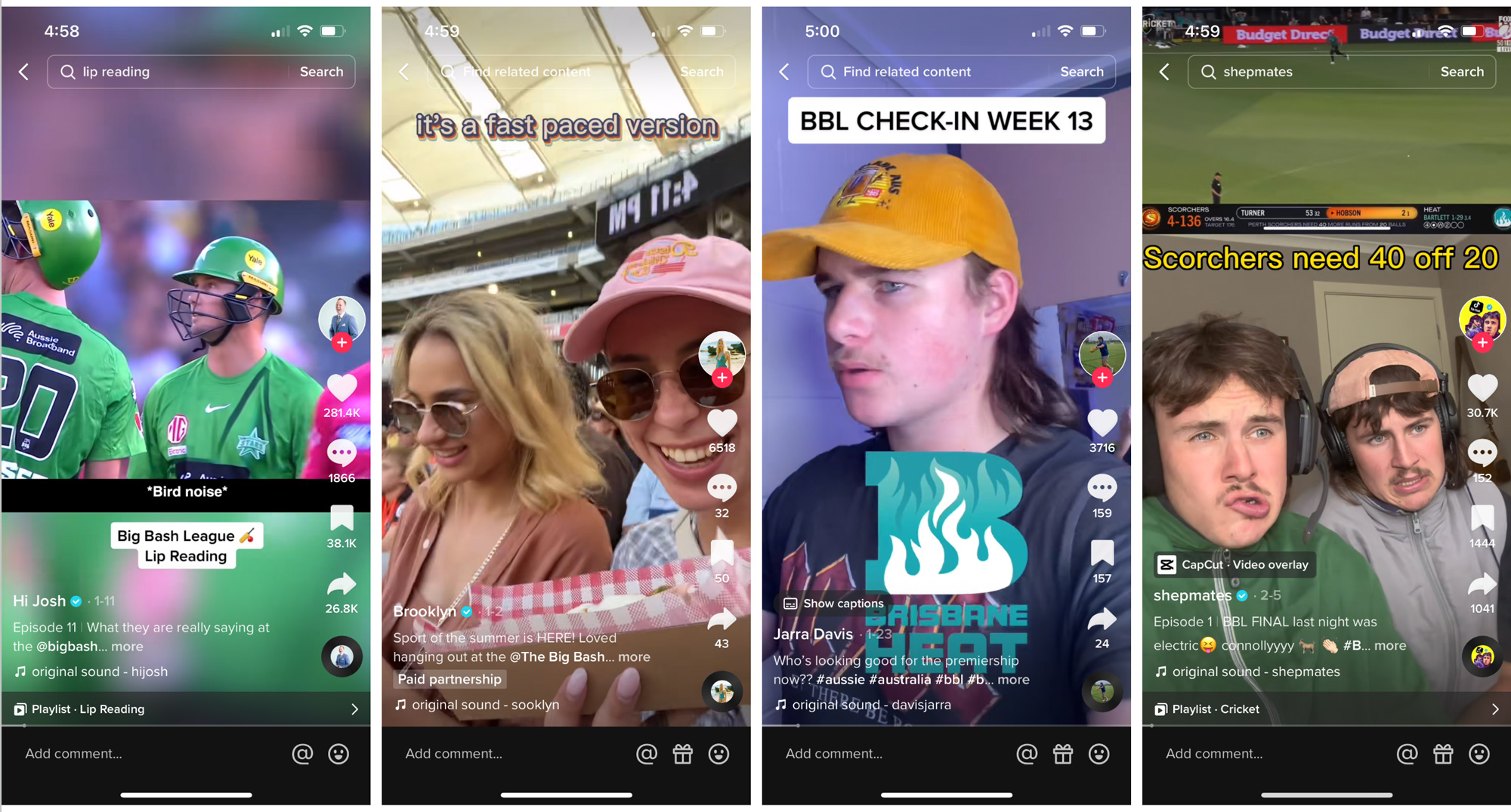 Australia's most-watched league of any sport on an average audience per game basis
1 million attendees across the season
Increase in viewership across all platforms
Production Company: Photoplay
Director: Melvin Montalban
Motion Graphics: Mighty Nice
Music & Sound: Rumble Studios