Raising the bar for unforgettable gifts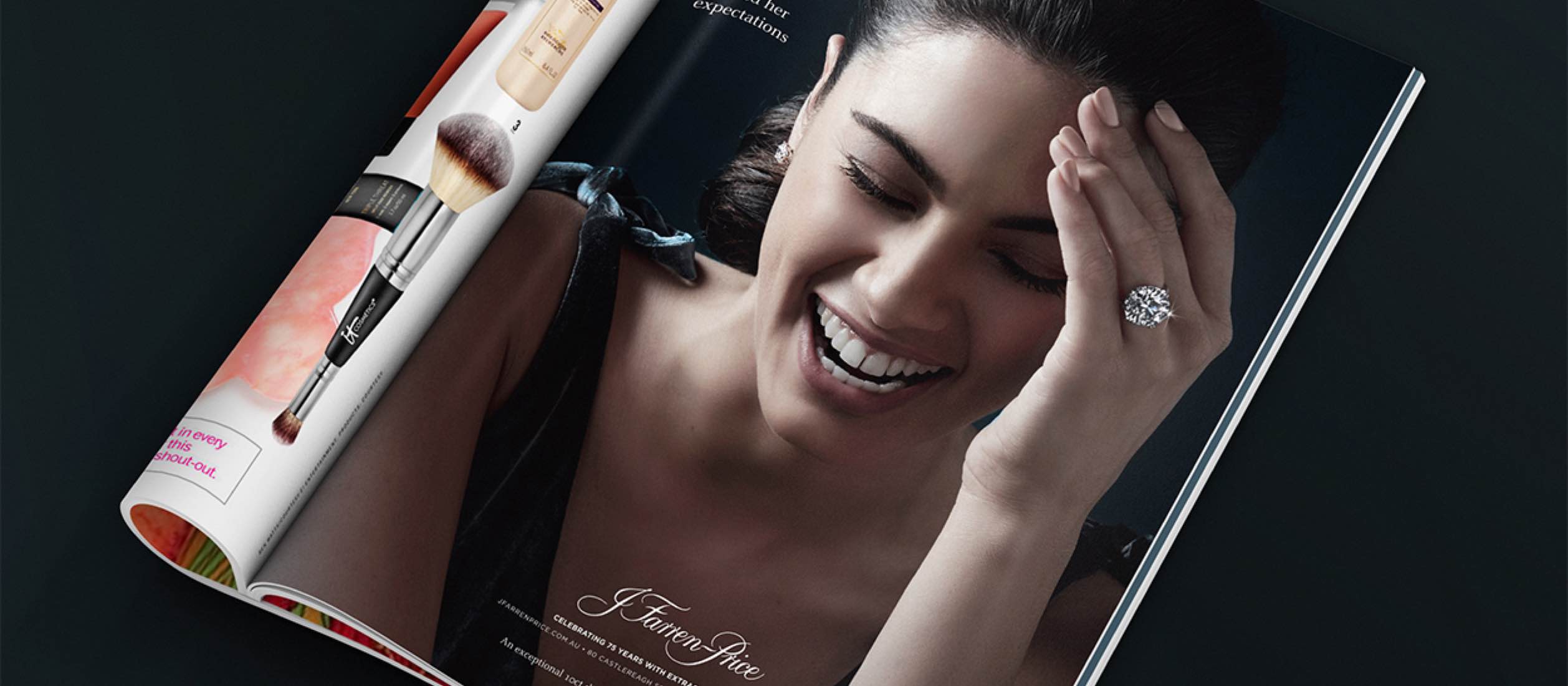 Role
Showcasing J Farren-Price as an exceptional jeweller on their 75th anniversary.
As a distinguished destination for high-end jewellery and luxury Swiss watches, J Farren-Price wanted to celebrate their 75th anniversary with a special collection of jewellery. They asked us to produce a print campaign for three stunning offerings – headlined by an exceptional 10-carat diamond ring.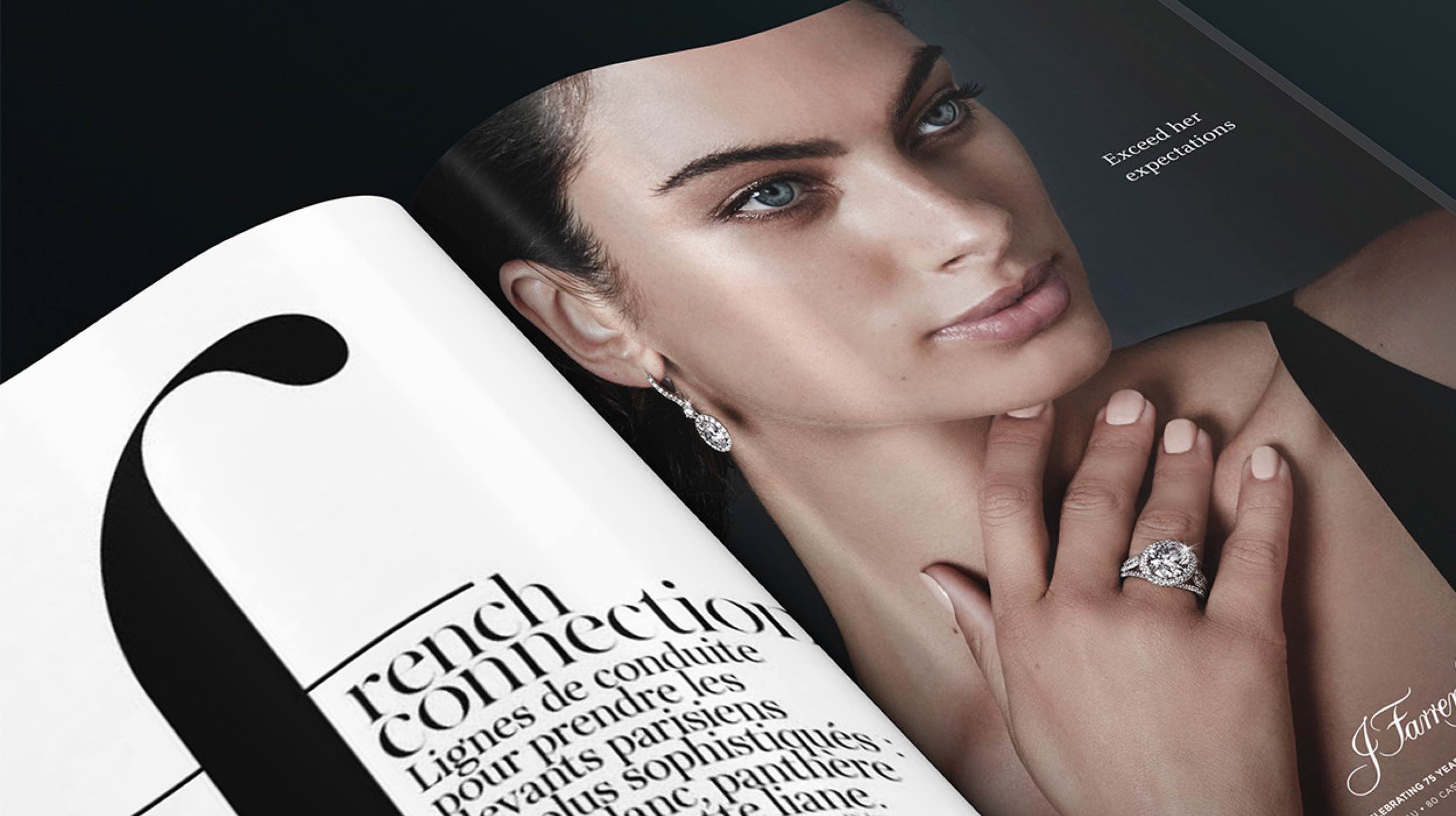 While a 10-carat ring might be out of most shoppers' reach, the desire for beautiful jewellery is universal – so is the joy of giving. Our art direction incorporated a darker mood and tight framing to accentuate the brilliance of each ring and convey the sentiment of exceeding expectations.