Wild Turkey Trails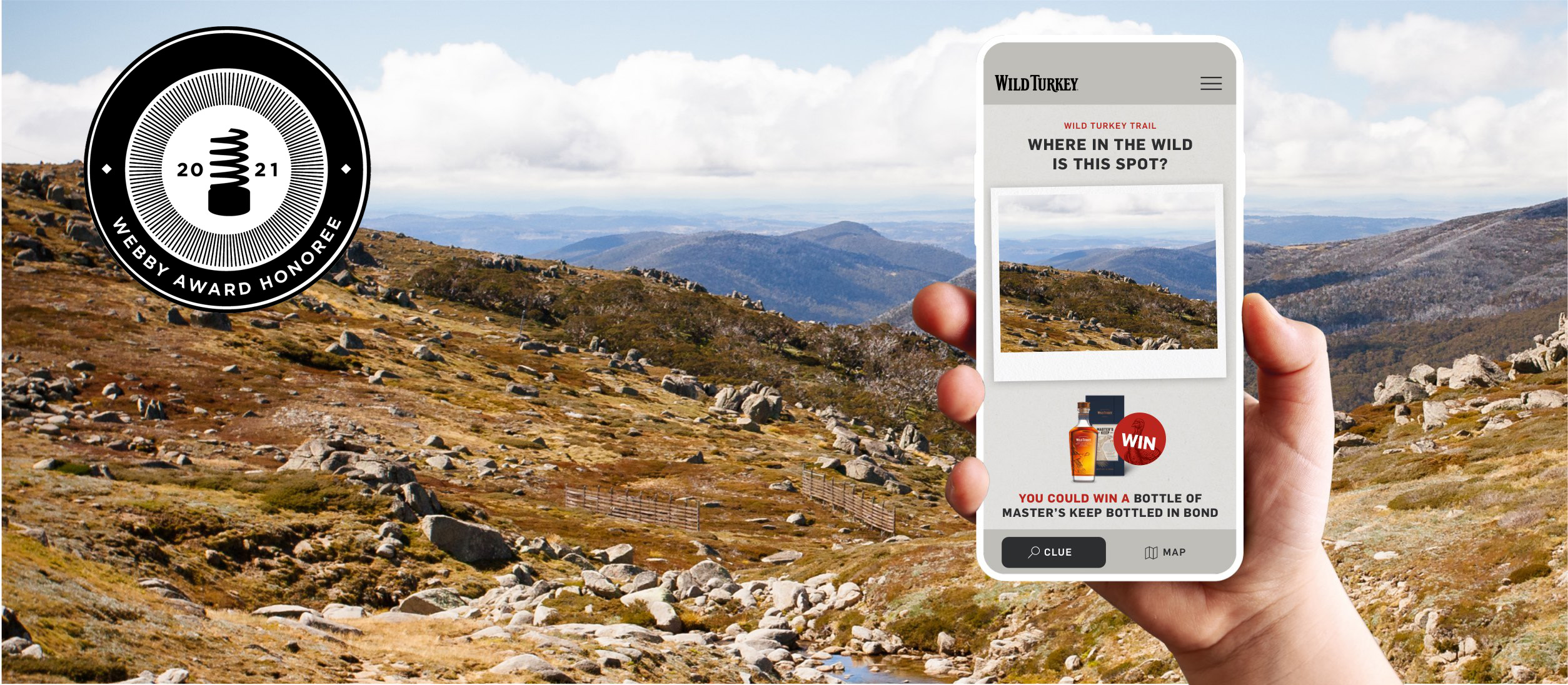 Client
Campari Group: Wild Turkey
Role
Social Media & Digital Strategy
Content Ideation & Production
CRM & Database
Media Planning & Buying
Awards
2021 Webby Honoree in Advertising, Media & PR: Best Branded Editorial Experience
Inspiring Australians to take the trails less travelled
In 2020 drought and bushfires destroyed much of regional Australia, and then pandemic lockdowns made it even more difficult for towns reliant on tourism to rebuild.
We reimagined last year's successful competition to support the regeneration of regional Australia by inspiring fans to travel to and support local towns.
We created Wild Turkey Trails, an interactive hub that gamified our great outdoors, and inspired players to get off the beaten track.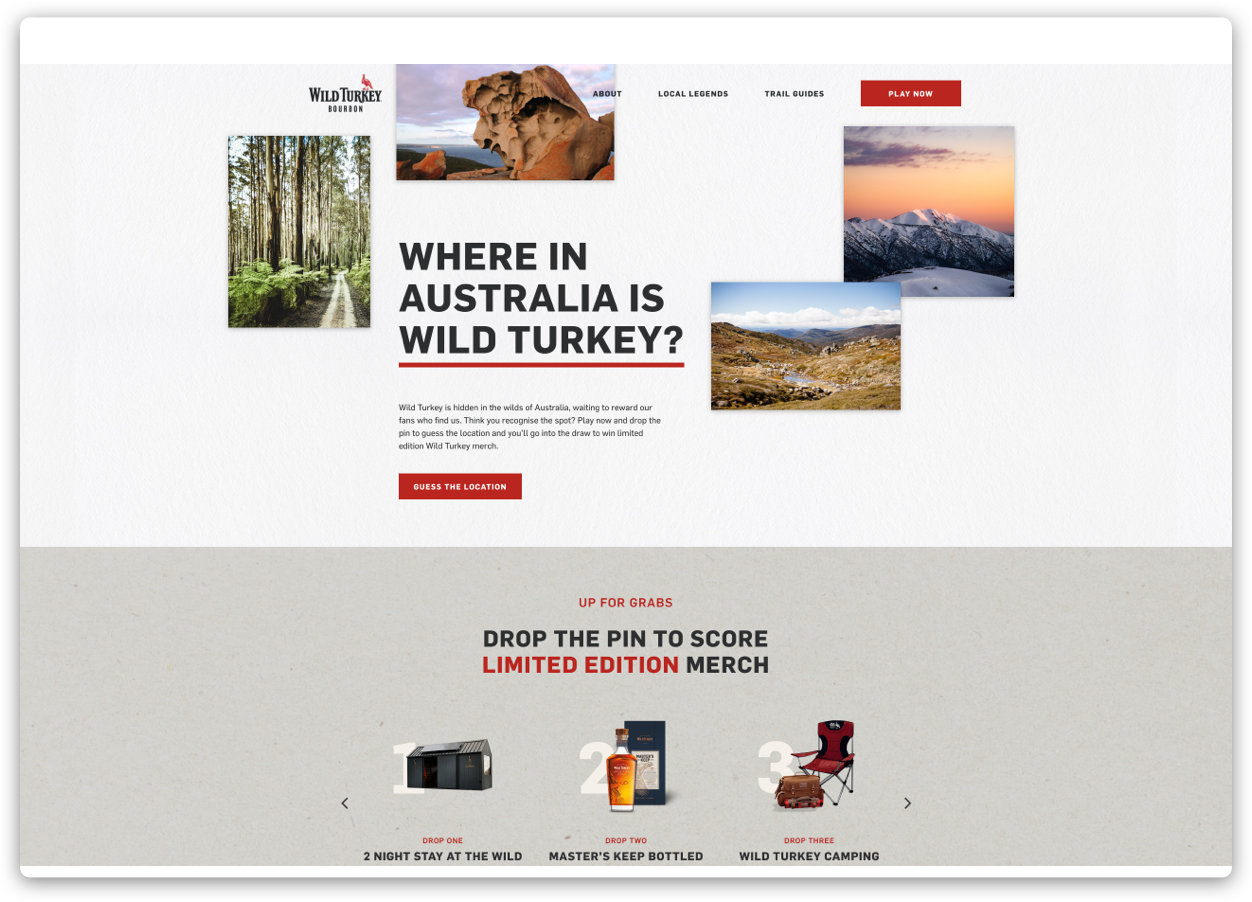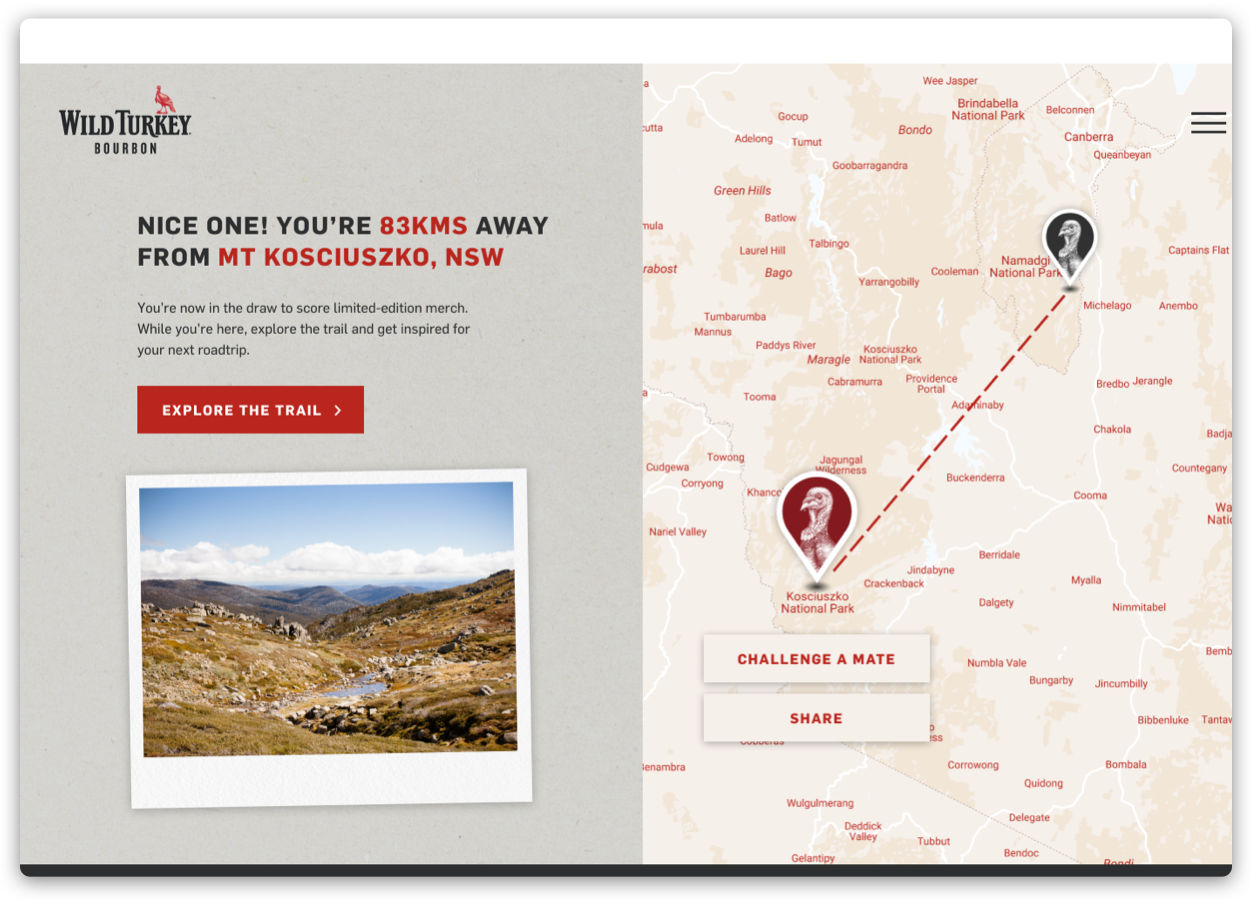 We connected the road less travelled with the road to recovery
From coast to country, we rounded up the best trails, natural wonders and local watering holes, encouraging Aussies to hit the road, discover our hidden gems and help rejuvenate wildlife and local businesses. Our trail guides also helped Wild Turkey adventurers plan what to explore, where to stay, eat and drink.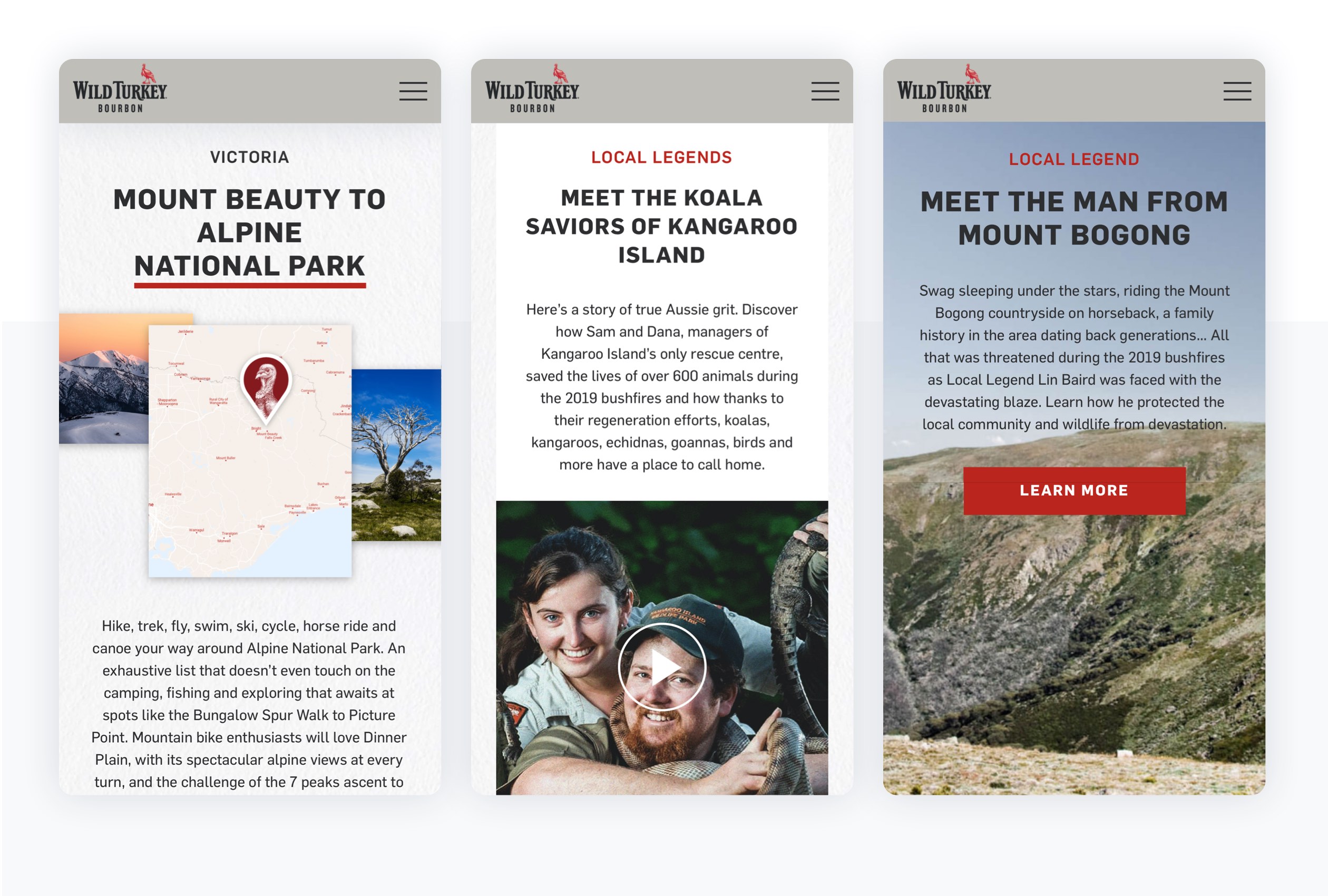 Fans guessed 'where in the wild' to win
We hid Wild Turkey in the wilds of Australia, and rewarded players who found us with limited edition merch. We captured their details along the way, growing our Wild Turkey database for future CRM. They were invited to join the Wild Turkey Family to receive the latest news.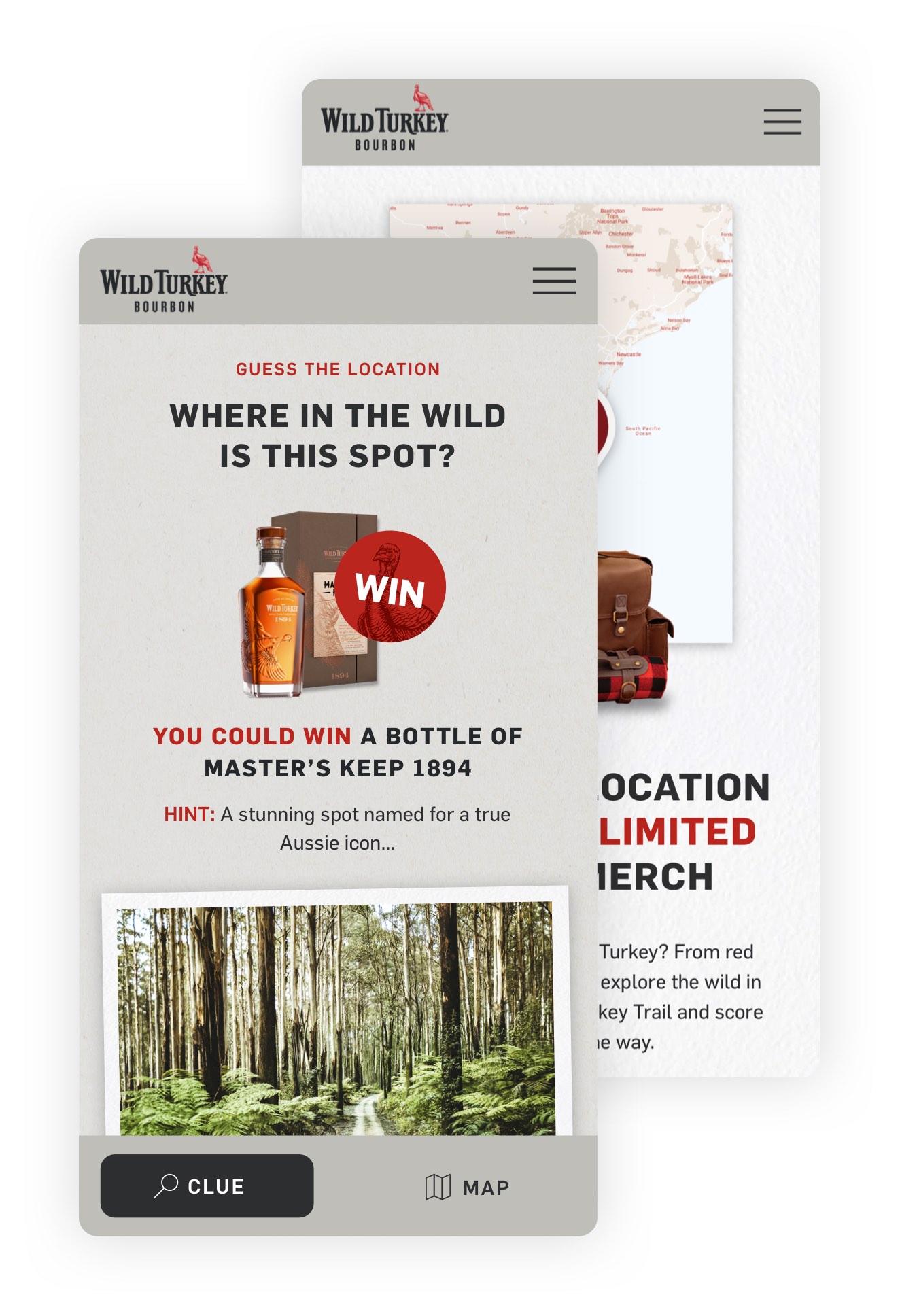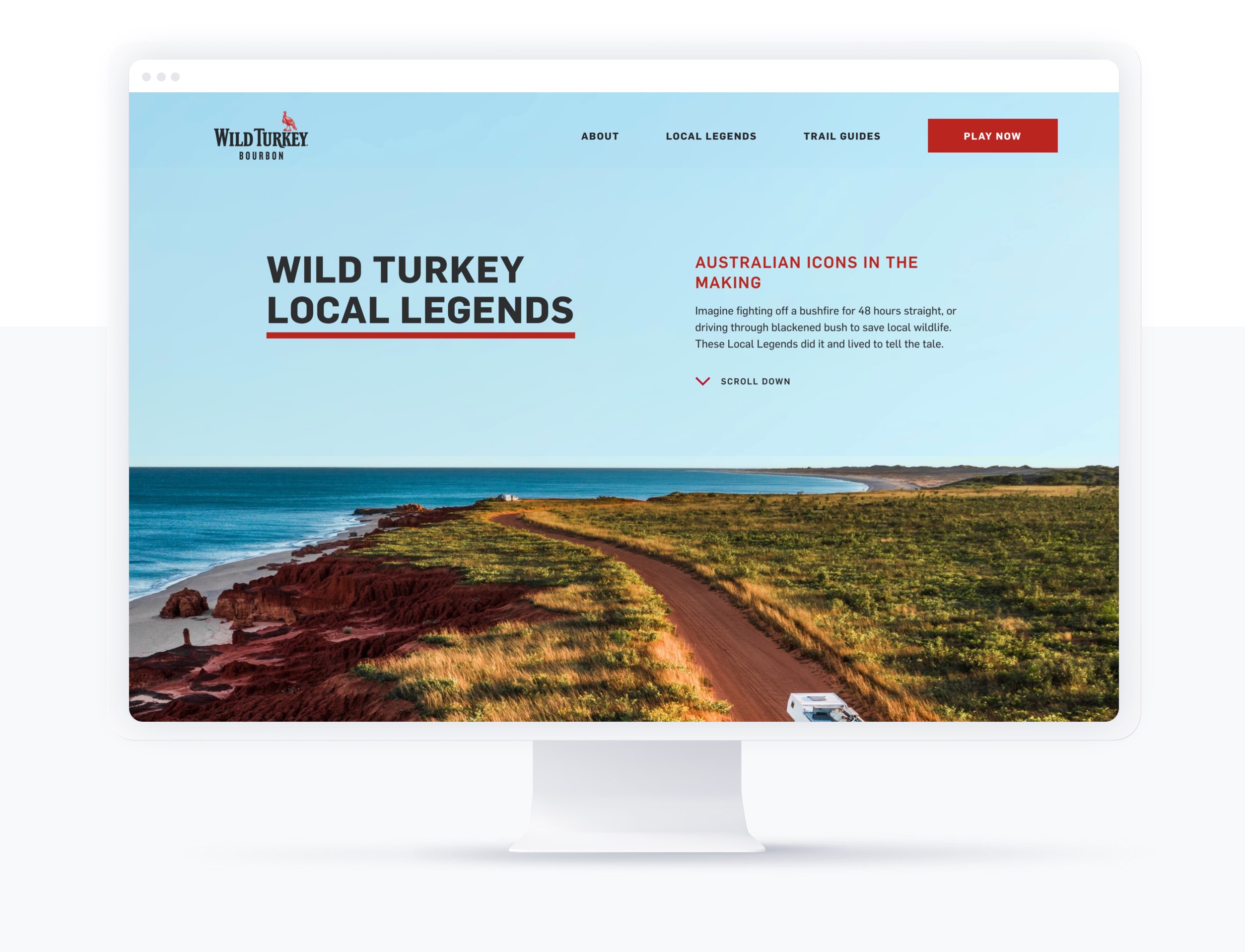 Star-power with a sustainability message
Along the trails, we shared stories of resilience from small town heroes working to rebuild their communities after devastation. Wild Turkey's Creative Director, Matthew McConaughey shared how we can all do our bit to get the bush and communities back on their feet.
We also created a range of paid and organic social content enticing players to the game and sharing the stories of our local legends.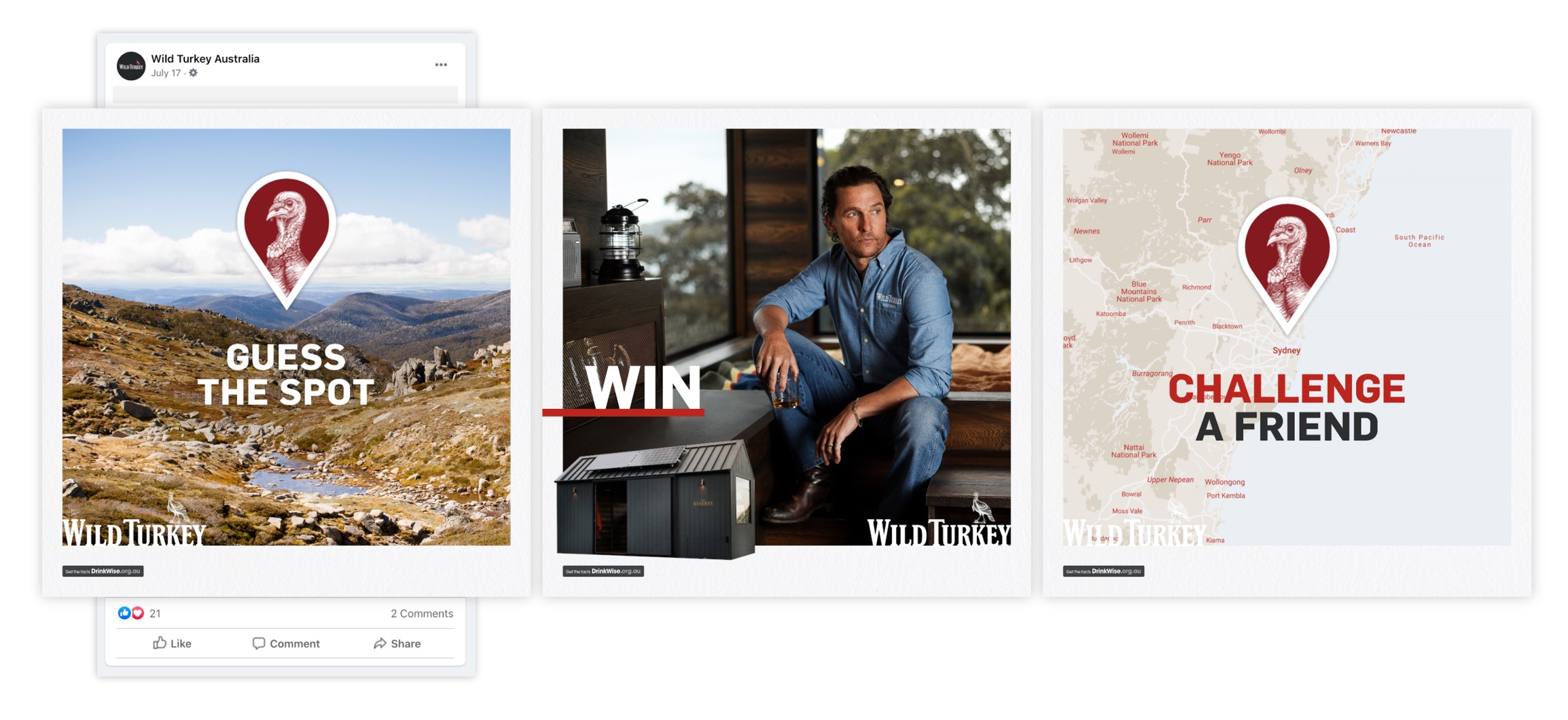 The stats say it all
12%cost savings per 1,000 impressions less than benchmark