Helping dieters smash their keto goals
Role
Data Capture
Content Creation
Digital Strategy
Social Media Engagement
Paid Media
Launching Keto-Fit as Australia's #1 Keto brand
Australians have a growing appetite for the Keto Diet. Pharmacare wanted to capitalise on this trend by launching and establishing Keto-Fit as Australia's #1 Keto brand.
Previously branded under the FatBlaster range, Keto-Fit needed its own dynamic brand identity to drive awareness, education and update with a younger audience. We needed to show Australians how Keto-Fit can help them reach their goals and fit into their daily routines.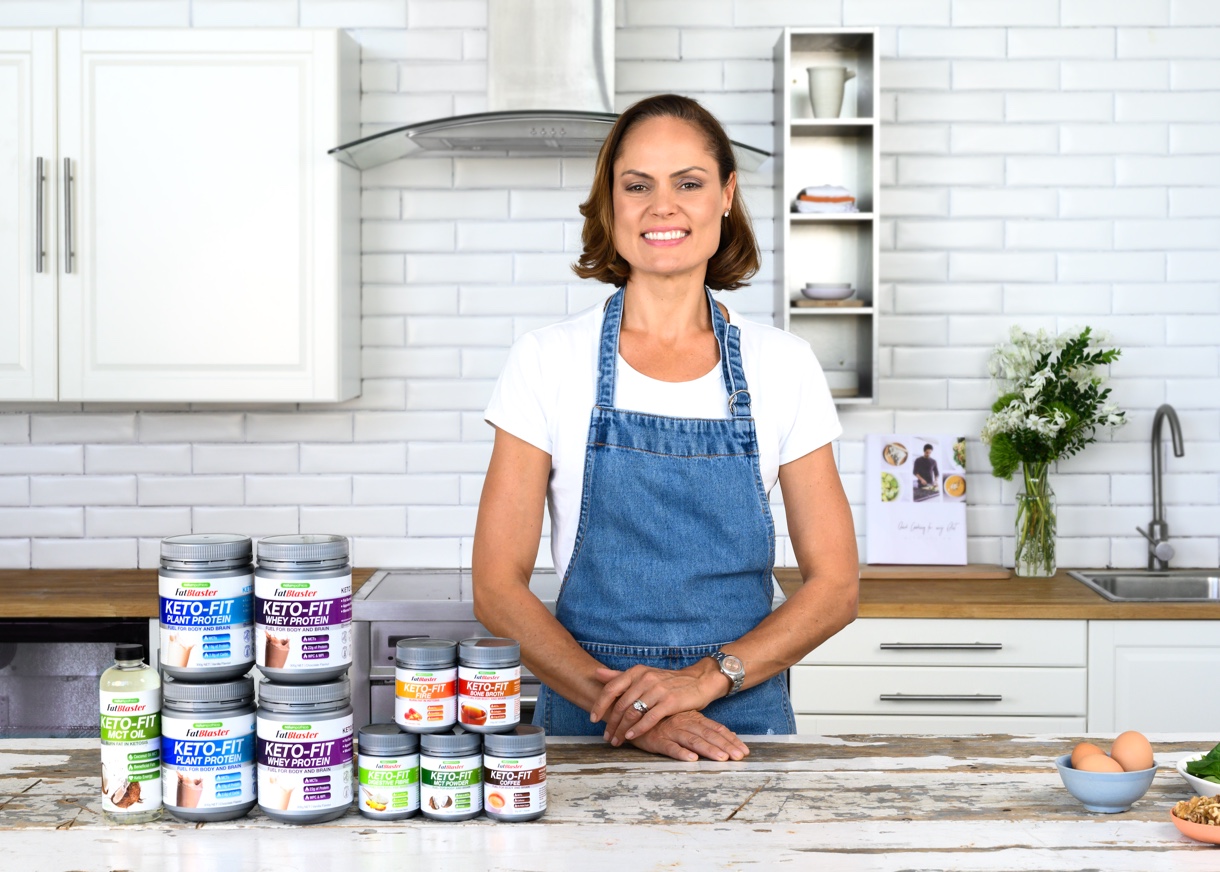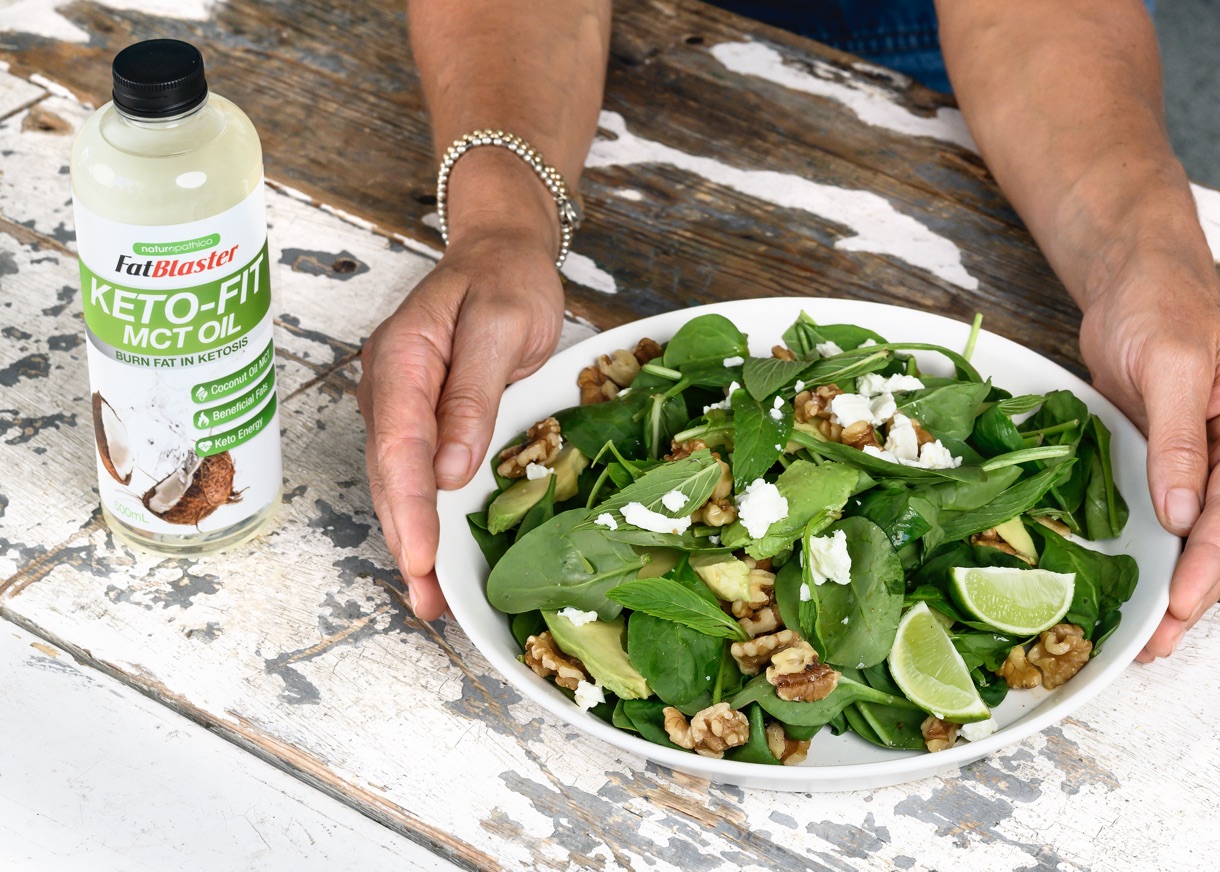 First, to inform our channel planning, we honed in on two audiences: 'Keto Newbies' and 'Balanced Ketoers'.
Next, we targeted our audiences with paid social and digital media. We crafted bespoke messaging and impactful creative designs to leap out from the clutter, making every piece of communication relevant and personal.
Our strategy ensured that out paid social and digital campaign was live in market, in time for the peak weight-loss season.
A Keto Diet can look appetising and taste delicious. And we demonstrated that throughout our communications – in every channel. Keto-Fit's new brand identity came to life in our very own in-house content studio, where we created video and image assets for:
Web
Digital display banners
Email
Digital out of home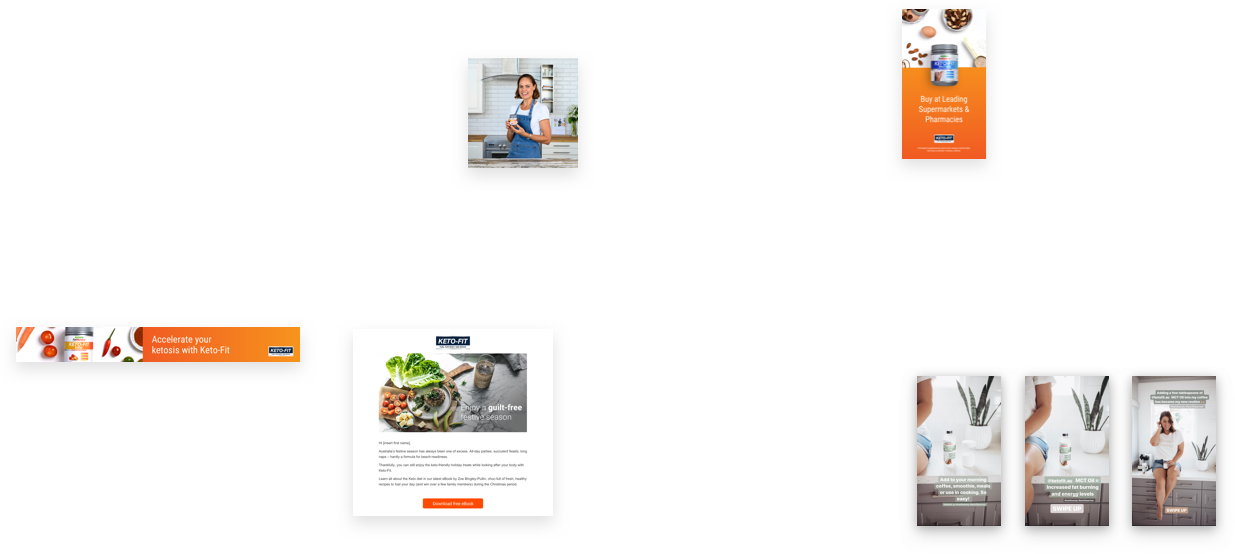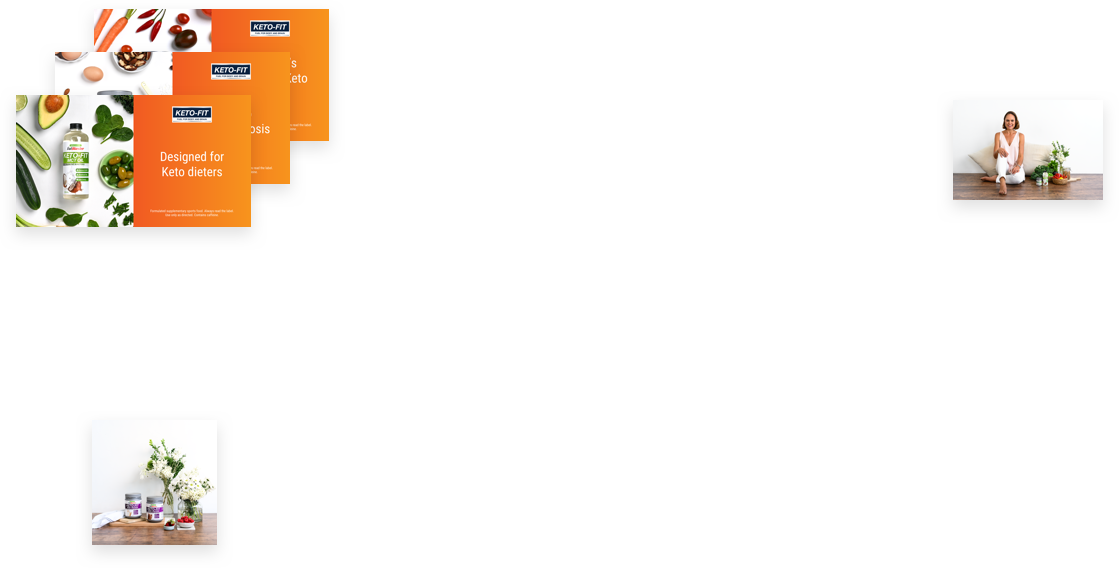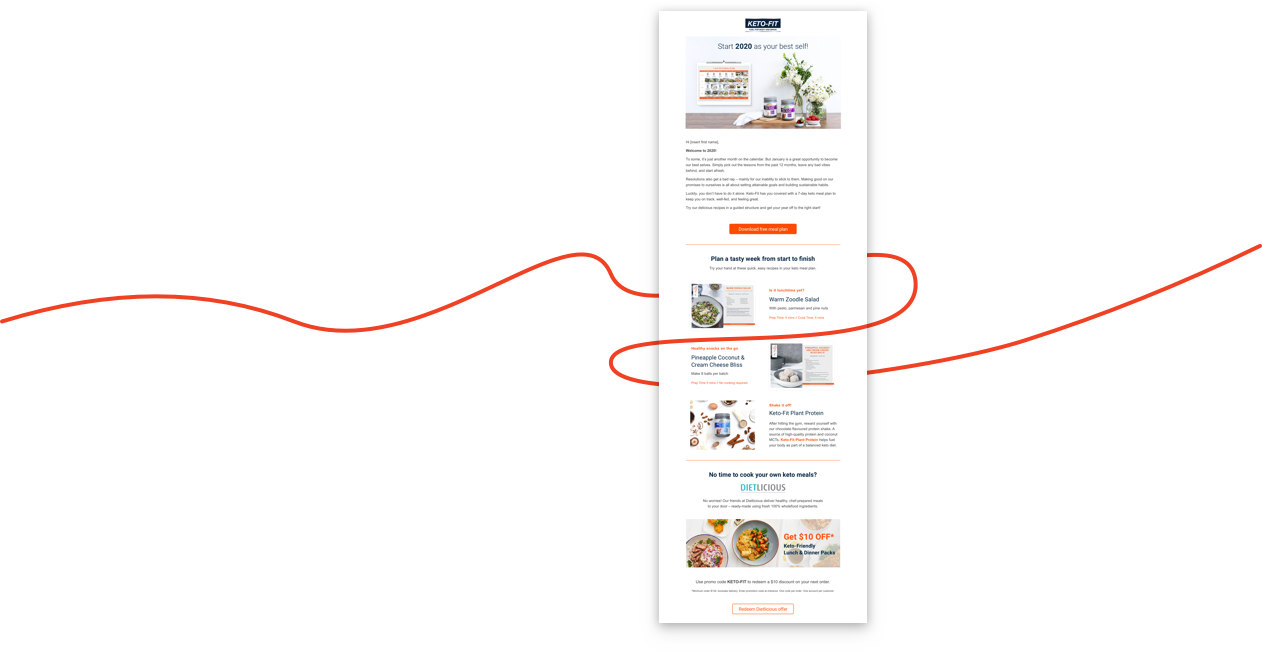 We captured our audience's interest via social and digital display with vibrant video and image assets and encouraged sign-ups to our new database.
We launched an email nurture series, educating them on how Keto-Fit fires up the metabolism and fuels the body. We showed them how delicious a Keto Diet can be, with inspiration from our Keto-Fit ambassador, Zoe Bingley-Pullin, whose mantra is to "fall in love with food".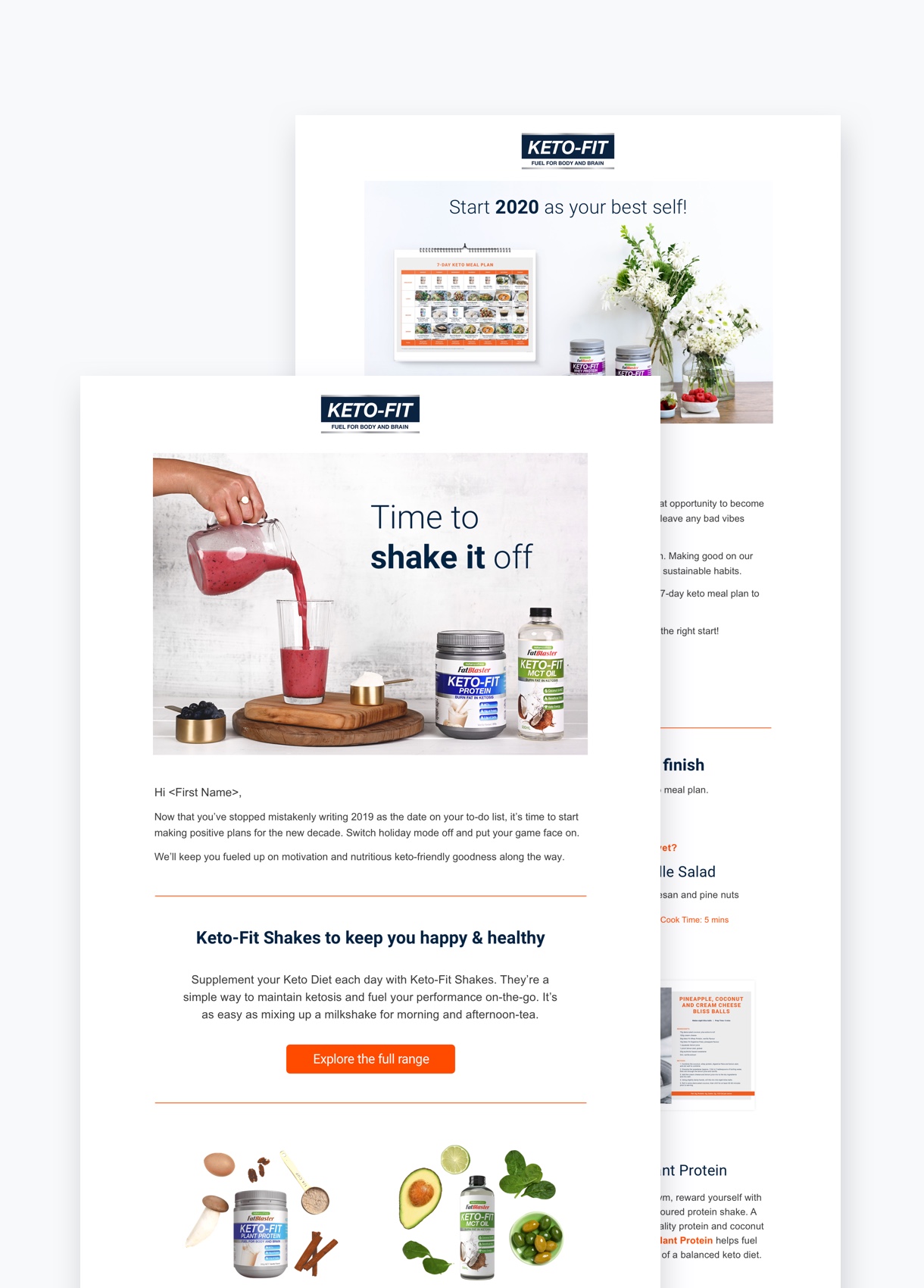 Our digital and social activity was enhanced with paid search, driving conversion on the Keto-Fit website. Happy customers. Happy client.
"A great mood starts with great food"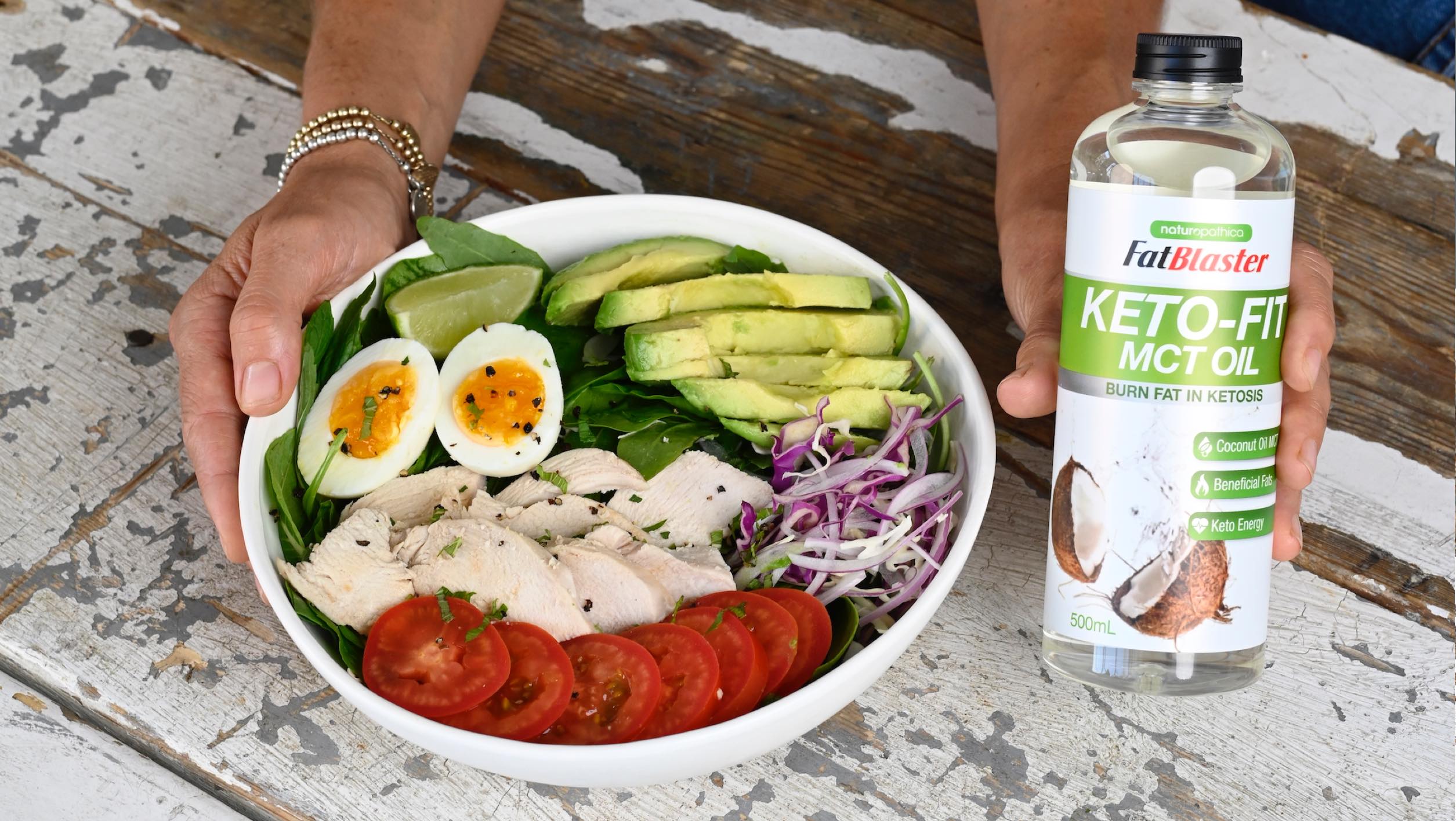 The stats say it all
+6,500 increase in database
47% increase in sales YoY